Ozark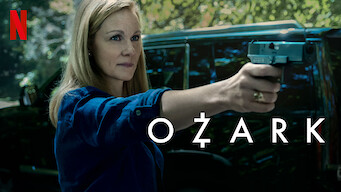 2020
MA 15+
3 Seasons
A financial adviser drags his family from Chicago to the Missouri Ozarks, where he must launder $500 million in five years to appease a drug boss.
Genres:Crime TV Shows, TV Dramas, TV Thrillers
Cast:Jason Bateman, Sofia Hublitz, Laura Linney, Skylar Gaertner, Jason Butler Harner, Esai Morales, Peter Mullan, Lisa Emery
Production Country:United States
Click to Rate:
New Season Added:March 27, 2020
From the Daily Dot

Season two of this Netflix attempt at "gritty, prestige drama" picks up with the Byrd family in the wake of their reunion at the end of season one. For better or worse (probably worse), Wendy (Laura Linney) and the kids have decided to stick with Marty (Jason Bateman) as he launches his latest and biggest money-laundering business yet, a riverboat casino. After the death of Del (Esai Morales) at the hands of the local Snell crime family, Marty is now forced to answer to cartel lawyer Helen Pierce, played by newcomer to the cast, Janet McTeer. In addition to bridging this volatile relationship between the Snells and the cartel, Marty also continues to supervise spitfire Ruth Langmore (Julie Garner), his de facto apprentice in crime, while dodging an invigorated investigation spearheaded by unstable FGI agent, Roy Petty (Jason Butler Harner).