Hold the Dark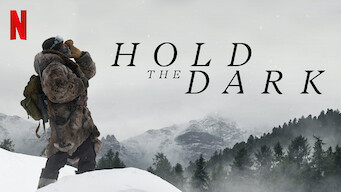 2018
MA 15+
126 min
In the grim Alaskan winter, a naturalist hunts for wolves blamed for killing a local boy, but he soon finds himself swept into a chilling mystery.
Genres:Action & Adventure, Crime Movies, Dramas
Director:Jeremy Saulnier
Cast:Jeffrey Wright, Alexander Skarsgård, James Badge Dale, Riley Keough, Julian Black Antelope, Tantoo Cardinal, Macon Blair, Jonathan Whitesell, Peter McRobbie
Production Country:United States
Click to Rate:
Added to Netflix:September 28, 2018
From the Daily Dot

Hold the Dark, Netflix's new film adaptation of William Giraldi's 2014 novel of the same name, follows wolf researcher Russell Core (Jeffrey Wright), who's called to the small Alaskan village of Keelut – also the name of an evil spirit in Inuit mythology – by Medora Slone (Riley Keough) to investigate the disappearance of her son. She assures him wolves took the young boy and orders him to kill the one that did it so she can have answers for her husband Vernon (Alexander Skarsgård), who is fighting in Fallujah. The Alaska depicted in this film is both hungry and distant, but for all its expert scene-setting, the film never quite reaches the climax many viewers likely anticipate. Hold the Dark mostly just leaves that feeling of cold.