The Epic Tales of Captain Underpants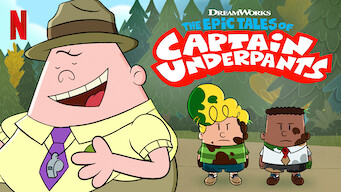 Fourth-grade friends George and Harold have a shared love of pranks and comic books – and turning their principal into an undies-wearing superhero.
New Season Added:
July 19, 2019
From the Daily Dot
The wildly successful series of Captain Underpants books by Dav Pilkey was turned into a successful movie by Dreamworks, and now DreamworksTV and Netflix have adapted it into a great TV show. Captain Underpants follows the adventures and pranks of George and Harold. The best friends create comic books and pull all manner of shenanigans at Jerome Horowitz Elementary. After accidentally turning their nemesis Principal Krupp into the titular hero, the boys take on a series of goofy characters and the perils of school over 13 episodes.
---
---
---
---