Dark Tourist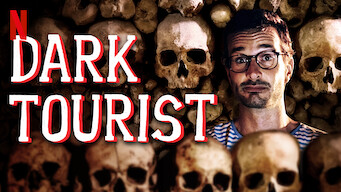 2018
M
1 Season
From a nuclear lake to a haunted forest, journalist David Farrier visits unusual – and often macabre – tourism spots around the world.
Genres:Docuseries
Production Country:New Zealand
Click to Rate:
Added to Netflix:July 20, 2018
From the Daily Dot

Netflix's new, grotesque documentary series Dark Tourist features Kiwi journalist David Farrier as he visits morbid and tragic places that have somehow attracted tourism. The television reporter goes from World War II sites with Danes in full Nazi SS garb to an Indonesian corpse-exhuming ritual ceremony. Farrier can be astonishingly exploitative or brashly irresponsible: In one segment in Africa, while making the mistake of using the phrase "slum tour," he and a gang of white tourists traverse through a shanty town on shiny 12-speeds. Dark Tourist wants to take a deep dive into the industry, but it feels more like a dip in the shallow end.