Outlaw King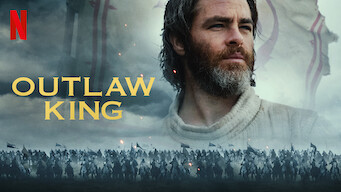 2018
MA 15+
122 min
In 14th-century Scotland, Robert the Bruce claims the crown and leads a fierce uprising to win back the country's independence from English rule.
Genres:Action & Adventure, Dramas
Director:David Mackenzie
Cast:Chris Pine, Aaron Taylor-Johnson, Florence Pugh, Billy Howle, Sam Spruell, Tony Curran, Callan Mulvey, James Cosmo, Stephen Dillane
Production Country:United Kingdom, United States
Click to Rate:
Added to Netflix:November 9, 2018
From the Daily Dot

Outlaw King has everything you need from a slightly corny historical epic: gory melee fighting, stirring music, and a heavily fictionalized romance. Chris Pine stars as medieval Scottish hero Robert the Bruce, an honorable man of the people who raises a guerrilla army to fight for Scotland's independence from England. The screenwriters glaze over Robert's personality and political acumen, but Pine is charming enough to pull off the basic warrior hero persona. While not quite on the same level as all-time greats like Gladiator, Outlaw King makes for a respectable addition to the genre.