Forgotten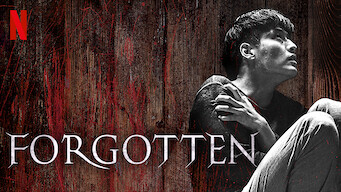 2017
MA 15+
109 min
When his abducted brother returns seemingly a different man with no memory of the past 19 days, Jin-seok chases after the truth behind the kidnapping.
Genres:Crime Movies, Dramas, International Movies
Director:Hang-Jun Jang
Cast:Ha-neul Kang, Moo-Yul Kim, Young-hee Na, Seong-kun Mun, Myung-Ryul Nam, Eun-woo Lee, Chan-bi Jung, Go Choi, Seong-il Bae, Soon-won Lee
Production Country:South Korea
Click to Rate:
Added to Netflix:February 21, 2018
From the Daily Dot

South Korean thriller Forgotten is a slick, twisty yarn. It's also a blast. Jin-Seok gets caught up investigating his brother's kidnapping, and each new thing he learns makes him question everything about his own life. Nothing is as plain as it seems, and our protagonist comes face to face with long-forgotten demons. Action master Jang Hang-jun's film is a well-executed genre exercise that delivers an emotional wallop to go with its thrills and jaw-dropping reveals.