The Forest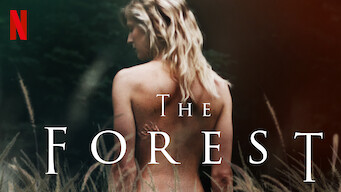 2017
MA 15+
1 Season
When a teen girl disappears from a village near the Ardennes Forest, local police and a concerned teacher begin to uncover a web of unsettling secrets.
Genres:Crime TV Shows, TV Dramas, TV Mysteries
Cast:Samuel Labarthe, Suzanne Clément, Alexia Barlier, Frédéric Diefenthal, Patrick Ridremont, Nicolas Marié, Gilles Vandeweerd, Mélusine Loveniers, Martha Canga Antonio, Inès Bally
Production Country:France
Click to Rate:
Added to Netflix:June 29, 2018
From the Daily Dot

La Foret (The Forest) is the kind of show where a major character can be trapped in a burning room and still not generate tension. The French import investigates the death of 16-year-old Jennifer and disappearance of her friends Maya and Oceane. With only six episodes to tell its story, the bland plot moves quickly, reducing characters to a collection of cliches. The Forest has the trappings of your standard mystery show: missing girls, a community with buried secrets, enigmatic characters to give the small town personality. But it's still a tedious, paint-by-numbers job that will bore genre fans and fail to win over casual viewers.