Set It Off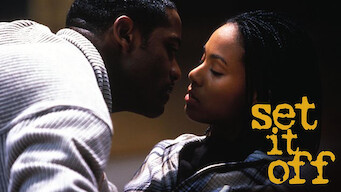 1996
MA 15+
124 min
6.8/10
Fed up with their circumstances, four close friends see a way out through bank robbery until the thrills of their heists attract an obsessive detective.
Genres:Action & Adventure, Crime Movies
Director:F. Gary Gray
Cast:Queen Latifah, Jada Pinkett Smith, Vivica A. Fox, Kimberly Elise, John C. McGinley, Blair Underwood, Vincent Baum, Van Baum, Chaz Lamar Shepherd, Thomas Jefferson Byrd, Ella Joyce, Anna Maria Horsford, Samantha MacLachlan, Samuel Monroe Jr.
Production Country:United States
Rate:
Added to Netflix:May 1, 2021