---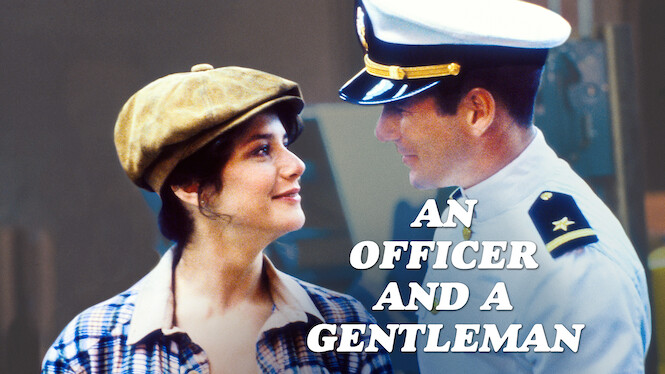 An Officer and a Gentleman
Dreams of being a Navy pilot prompt Zack to enroll in officer training school, where he runs afoul of a drill instructor who aims to change his ways.
Emotional · Romantic · Tearjerker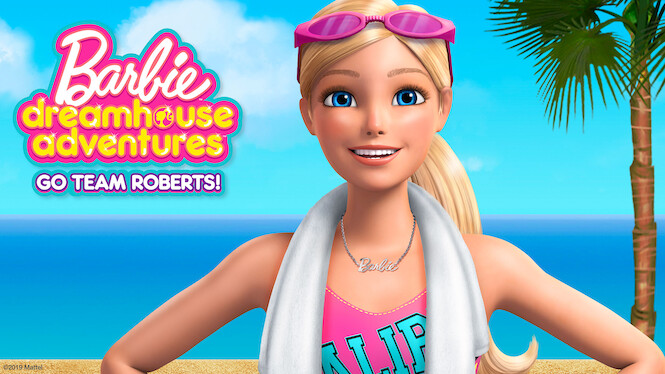 Barbie Dreamhouse Adventures: Go Team Roberts
As the Roberts family heads to Costa Rica to investigate a mermaid legend, Barbie takes on a summer job at a water park run by a devious boss.
Feel-Good · Girl Power · Kids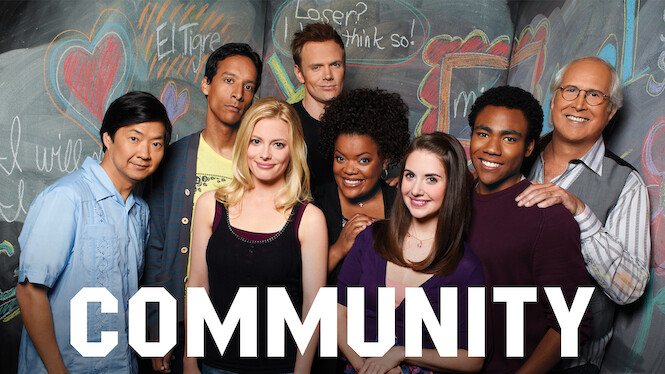 Community
When his degree is found bogus, lawyer Jeff Winger is sent back to college, where he meets students and teachers with credentials as dubious as his.
Irreverent · Sitcom · Witty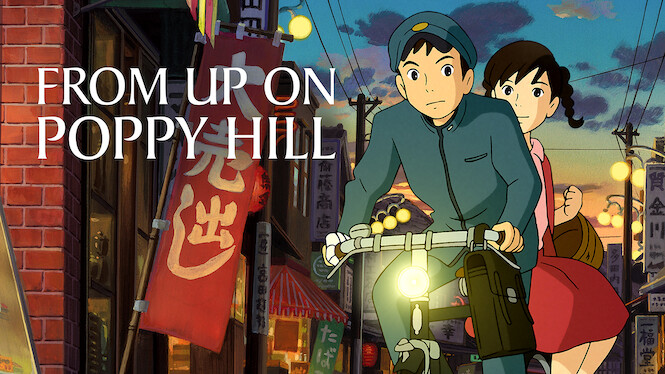 From Up on Poppy Hill
Two high schoolers find hope as they fight to save an old wartime era clubhouse from destruction during the preparations for the 1964 Tokyo Olympics.
Anime Feature · Drama Anime · Hidden Gem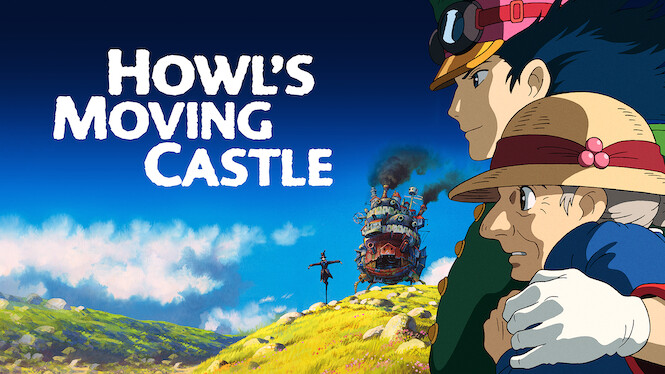 Howl's Moving Castle
Teenager Sophie works in her late father's hat shop in a humdrum town, but things get interesting when she's transformed into an elderly woman.
Anime Feature · Fantasy Anime · Magical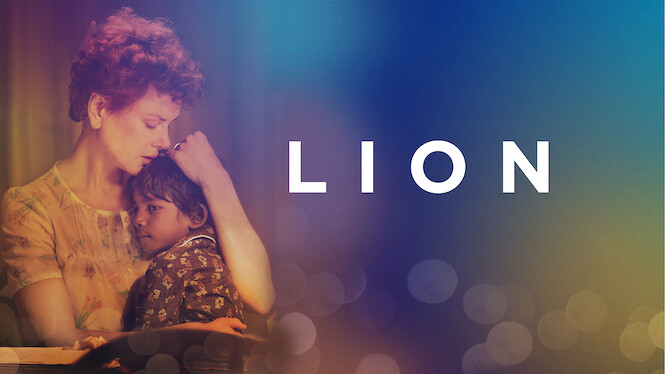 Lion
An Indian man who was separated from his mother at age 5 and adopted by an Australian couple returns home, determined to find his birth family.
Emotional · Inspiring · Tearjerker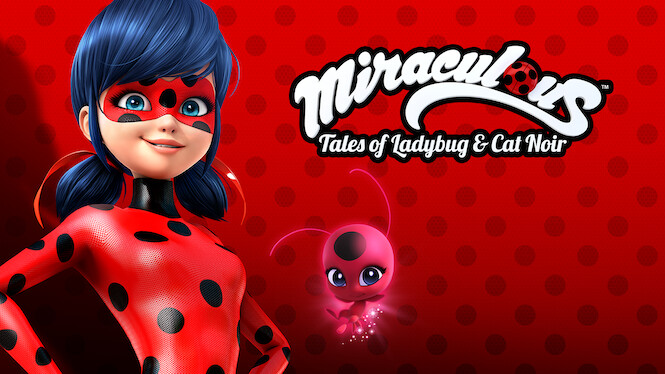 Miraculous: Tales of Ladybug & Cat Noir
When Paris is in peril, Marinette becomes Ladybug. Little does she know, her school crush Adrien is actually Cat Noir, another city-saving superhero.
Exciting · Kids · Superhero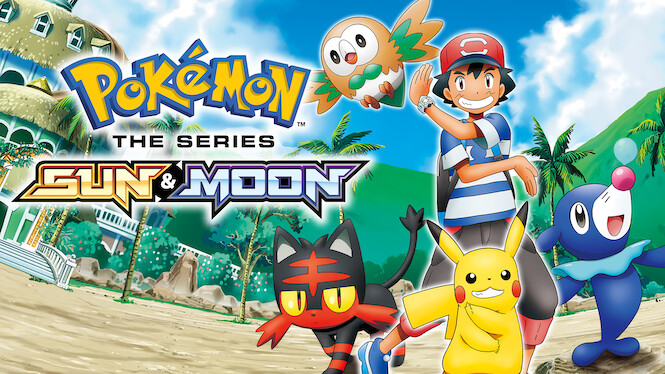 Pokémon the Series: Sun & Moon
Ash and his Pikachu travel to the Alola region with his mother and enroll in the Pokémon school, where they confront the nefarious Team Skull.
Action Anime · Exciting · Kids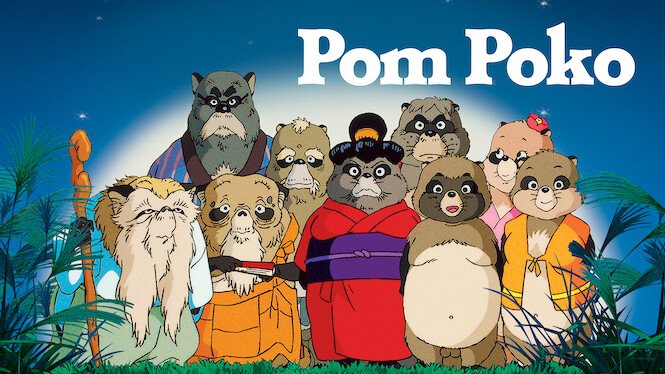 Pom Poko
Pushed out of their forests by human development, the wild tanuki of Tama Hills fight back with their shape-shifting powers — if they can get it right.
Comedy Anime · Drama Anime · Goofy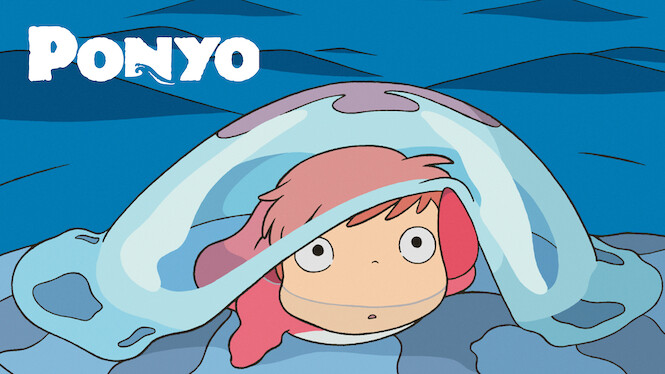 Ponyo
A 5-year-old boy named Sosuke forges a friendship with a goldfish princess named Ponyo, who desperately wants to become human.
Anime Feature · Feel-Good · Magical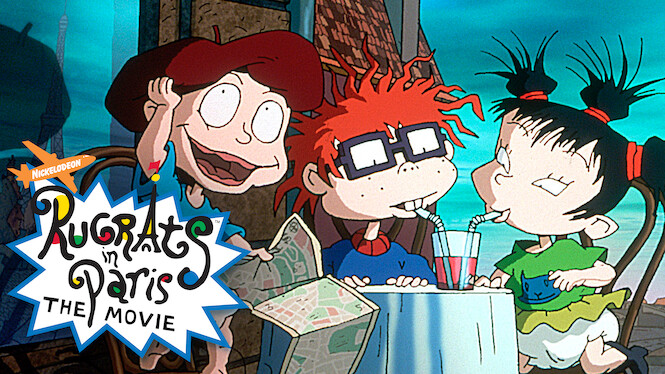 Rugrats in Paris: The Movie
The Rugrats take to the big screen and visit Paris when Mr. Pickles gets summoned to fix a giant robot at the EuroReptarland theme park.
Children & Family · Comedy · Feel-Good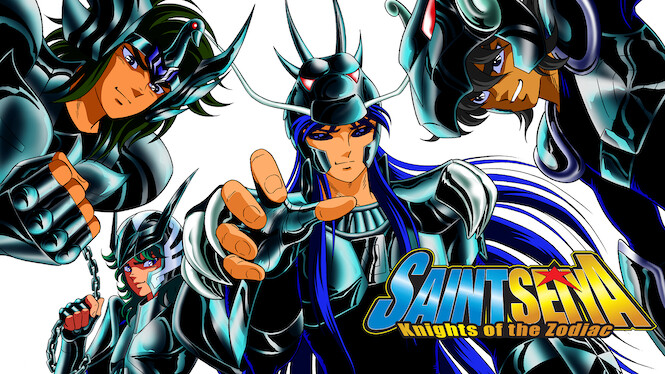 Saint Seiya
A band of young warriors in magical armor vow to defend the reincarnation of Greek goddess Athena against evil forces and to return her to the throne.
Exciting · Fantasy Anime · Forceful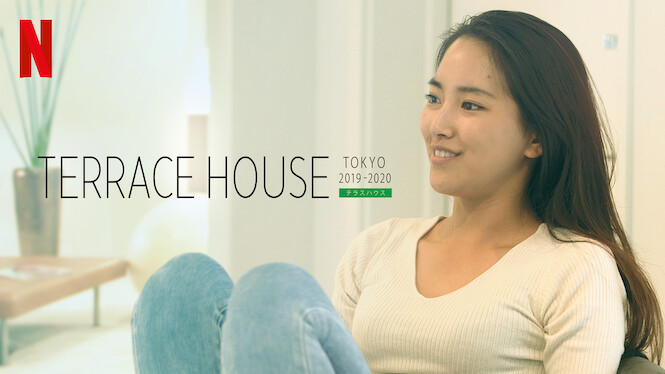 Terrace House: Tokyo 2019-2020
Six strangers share a fabulous house in Tokyo, looking for love while living under the same roof. With no script, what happens next is all up to them.
Docusoap · Reality TV · Soapy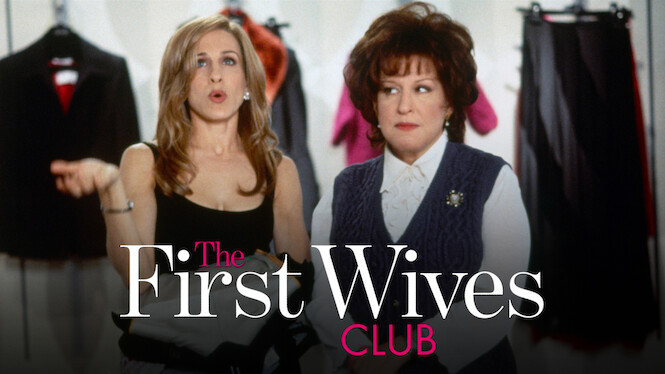 The First Wives Club
Following a friend's suicide after her husband dumps her for a younger model, three women plot payback against their two-timing exes.
Comedy · Emotional · Heartfelt
The Wind Rises
Animator Hayao Miyazaki spins a decades-spanning tale inspired by the life of Jirô Horikoshi, designer of the World War II fighter plane the Zero.
Anime Feature · Drama Anime · Emotional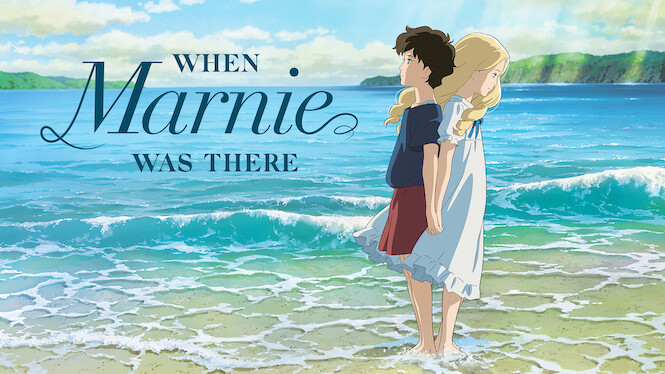 When Marnie Was There
Sent to spend the summer in a sleepy seaside town, sickly Anna befriends a curious girl living in a deserted villa. But is their connection real?
Anime Feature · Drama Anime · Understated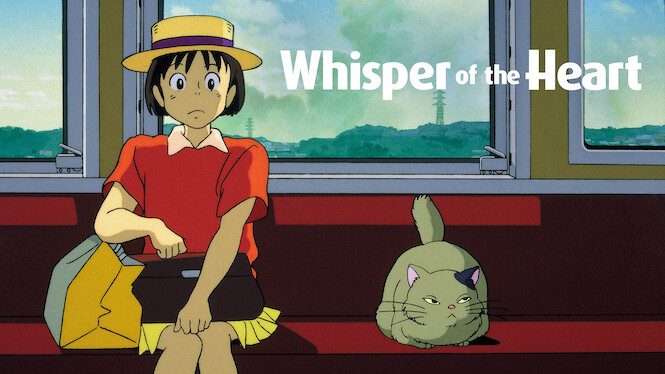 Whisper of the Heart
After learning that all her library books were previously borrowed by the same person, schoolgirl Shizuku sets out to meet him and follow her dreams.
Anime Feature · Drama Anime · Feel-Good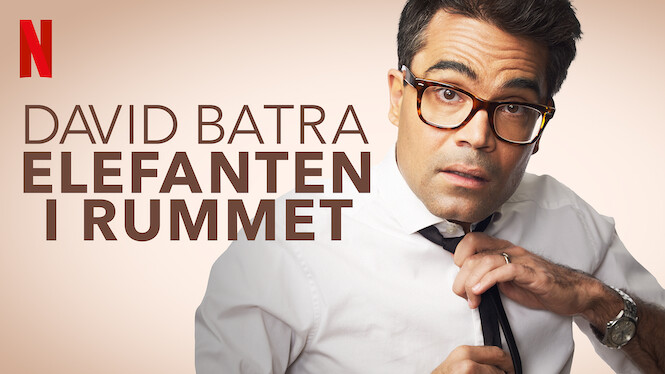 David Batra: Elefanten i rummet
Swedish comedian David Batra gets personal as he playfully details the perks and pitfalls of being married to a recently resigned political leader.
Comedy · Irreverent · Stand-Up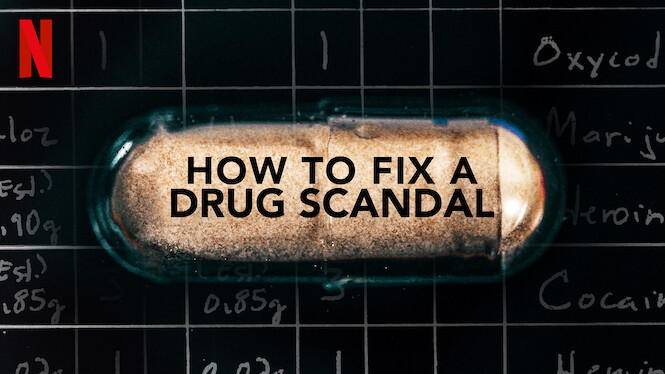 How to Fix a Drug Scandal
Two drug lab chemists' shocking crimes cripple a state's judicial system and blur the lines of justice for lawyers, officials and thousands of inmates.
Investigative · Riveting · Scandalous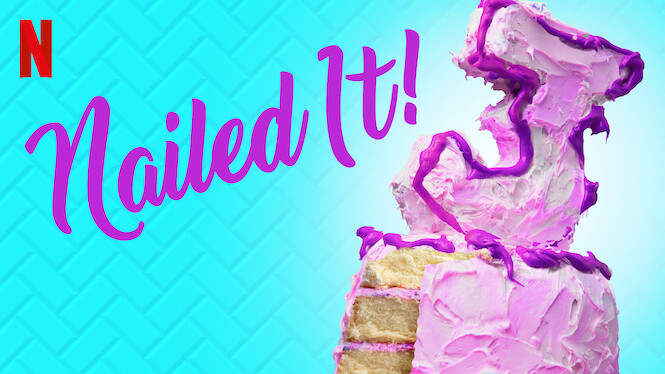 Nailed It!
Home bakers with a terrible track record take a crack at re-creating edible masterpieces for a $10,000 prize. It's part reality contest, part hot mess.
Competition · Quirky · Reality TV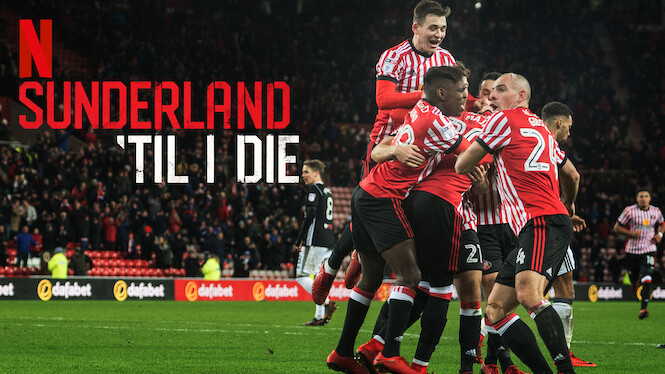 Sunderland 'Til I Die
This docuseries follows English soccer club Sunderland through the 2017-18 season as they try to bounce back after relegation from the Premier League.
Captivating · Exciting · Inspiring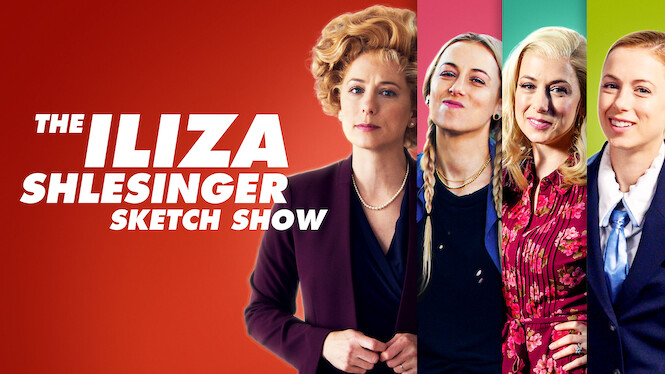 The Iliza Shlesinger Sketch Show
From the mind of comedian Iliza Shlesinger comes a fun, irreverent mix of kooky characters, sly social commentary and pop culture gags.
Irreverent · Marriage · Sketch Comedy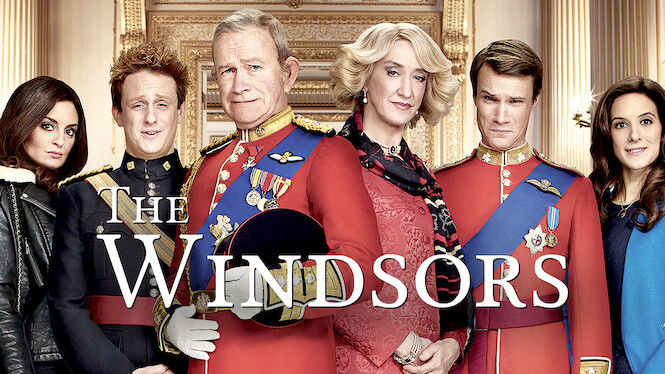 The Windsors
The all-too-public trials and tribulations of England's royal family are reimagined as an over-the-top comedic soap opera.
Comedy · Goofy · Irreverent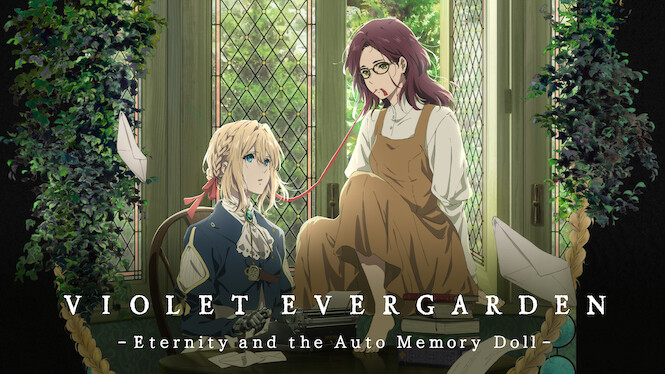 Violet Evergarden: Eternity and the Auto Memory Doll
A lonely young woman feels trapped at her all girls' school. But metal hands and heartfelt letters warm her heart when Violet becomes her tutor.
Drama Anime · Emotional · Heartfelt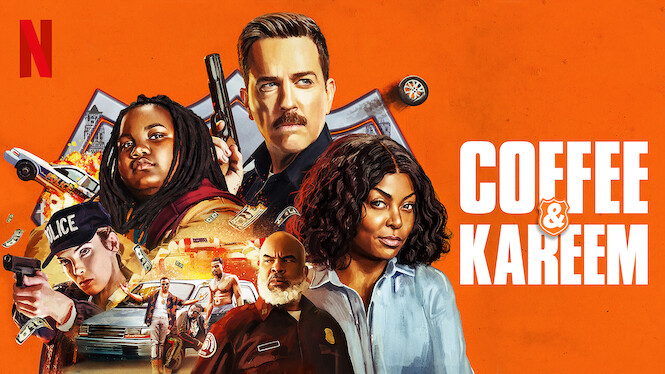 Coffee & Kareem
An inept Detroit cop must team up with his girlfriend's foul-mouthed young son when their first crack at bonding time uncovers a criminal conspiracy.
Absurd · Exciting · Irreverent
Money Heist
Eight thieves take hostages and lock themselves in the Royal Mint of Spain as a criminal mastermind manipulates the police to carry out his plan.
Exciting · Suspenseful · Thriller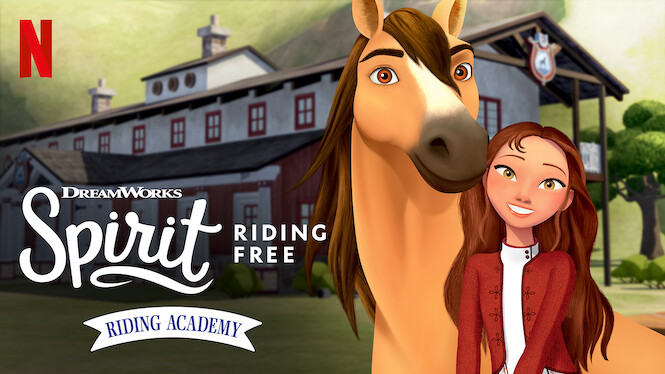 Spirit Riding Free: Riding Academy
A new chapter begins for Lucky and her friends as they leave Miradero behind to live and learn at the prestigious Palomino Bluffs Riding Academy.
Feel-Good · Kids · Western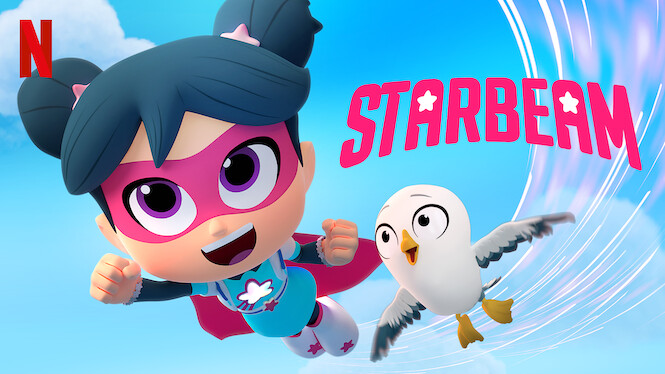 StarBeam
When colorful villains come out to play, 8-year-old Zoey has the power to transform into StarBeam, a kid-sized superhero. She saves the day, every day!
Goofy · Kids · Superhero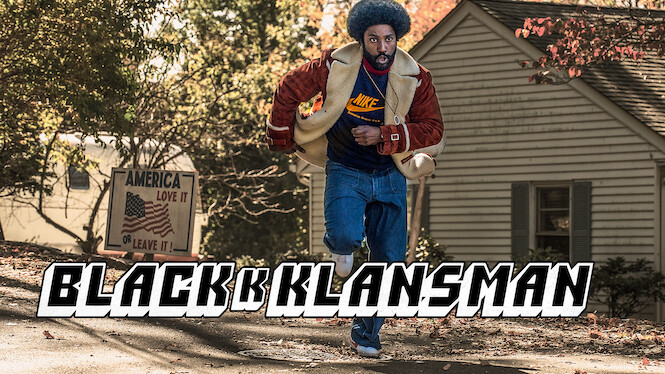 BlacKkKlansman
The first black detective of the Colorado Springs Police Department teams up with a Jewish colleague to infiltrate a group of white supremacists.
Slick · True Crime · Witty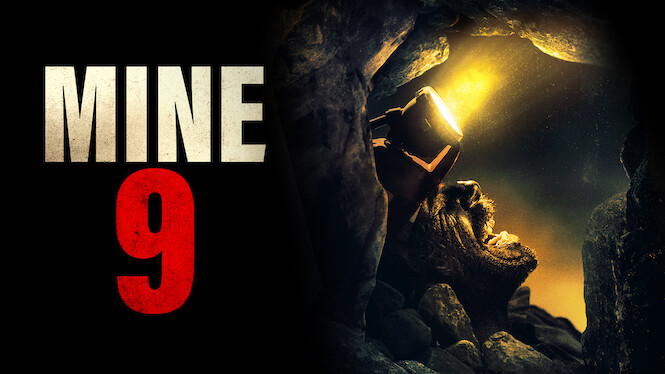 Mine 9
A methane explosion leaves a group of miners trapped two miles deep into the earth with a small oxygen supply and desperate for any means of survival.
Drama · Independent · Suspenseful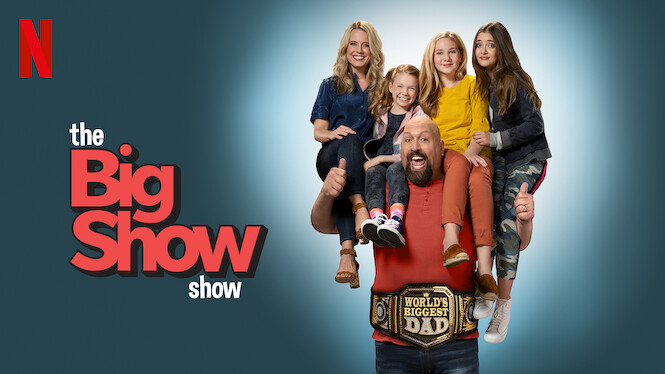 The Big Show Show
Former WWE wrestler the Big Show is out of the ring and ready for an even tougher challenge: raising three daughters with his wife in Florida.
Feel-Good · Kids · Sitcom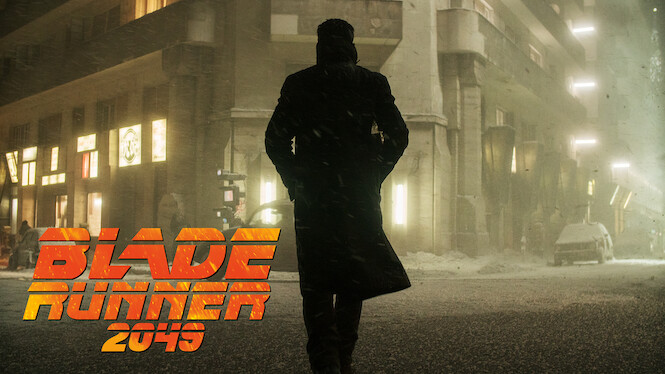 Blade Runner 2049
The contents of a hidden grave draw the interest of an industrial titan and send Officer K, an LAPD blade runner, on a quest to find a missing legend.
Dark · Dystopian · Sci-Fi Drama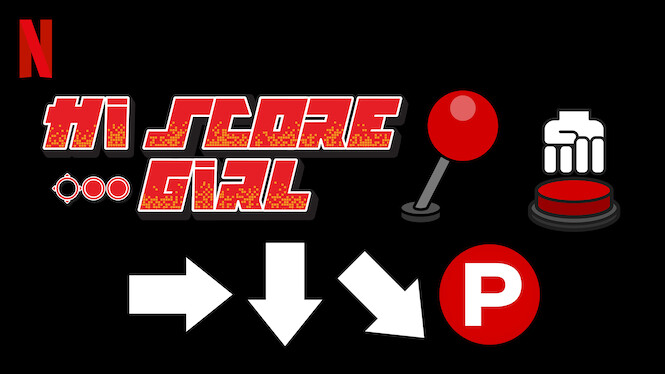 Hi Score Girl
A chronic gamer abysmally inept in academics and sports finally meets his match at his usual shady arcade – and it's his rich classmate, Akira.
Comedy Anime · Goofy · Romantic Anime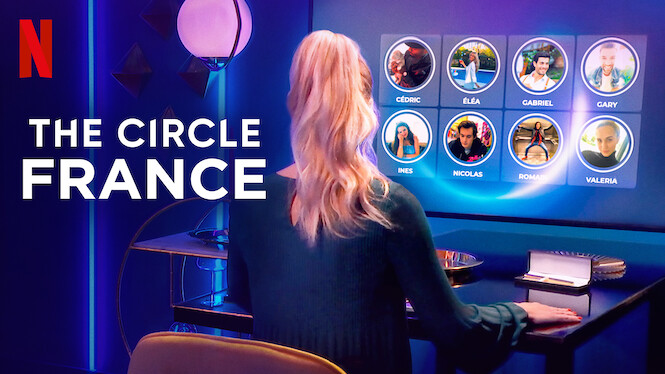 The Circle France
Status and strategy collide in this social media competition where online players flirt, befriend and catfish their way toward 100,000 euros.
Competition · Game Show · Reality TV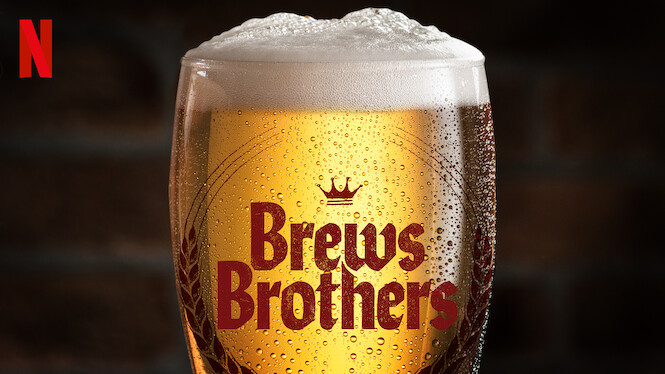 Brews Brothers
Two rival brothers must work together to keep their brewery in business, but shenanigans keep foaming up their company with chaos.
Irreverent · Raunchy · Sitcom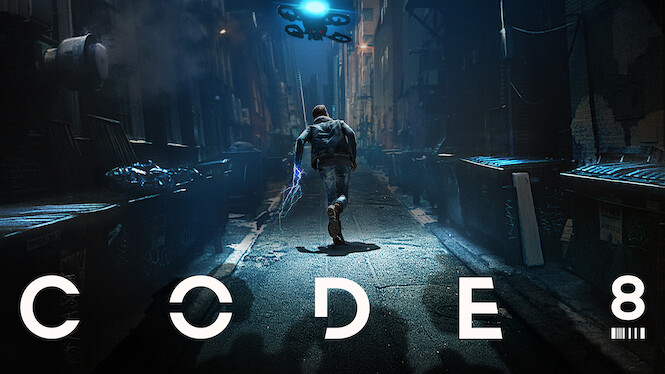 Code 8
In a city where super-powered people are ostracized, an earnest day laborer considers using his outlawed abilities for money to save his sick mother.
Dystopian · Exciting · Gritty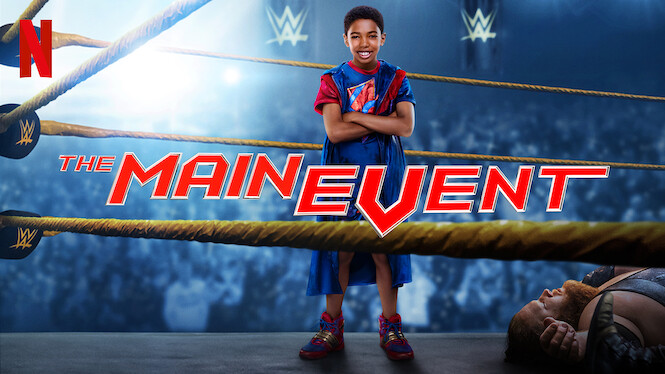 The Main Event
Using special powers from a magical mask, a young WWE fan causes chaos when he enters a wrestling competition and fights an intimidating rival.
Children & Family · Comedy · Feel-Good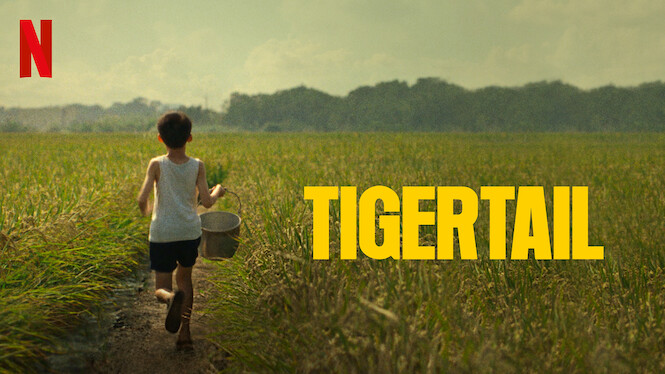 Tigertail
A man reflects on the lost love of his youth and his long-ago journey from Taiwan to America as he begins to reconnect with his estranged daughter.
Drama · Intimate · Understated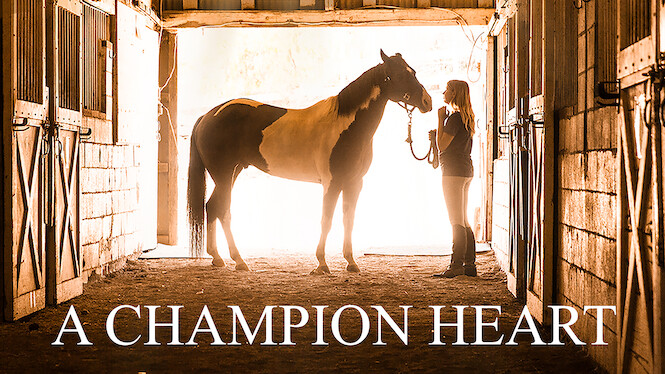 A Champion Heart
When a grieving teen must work off her debt to a ranch, she cares for a wounded horse that teaches her more about healing than she expected.
Children & Family · Drama · Girl Power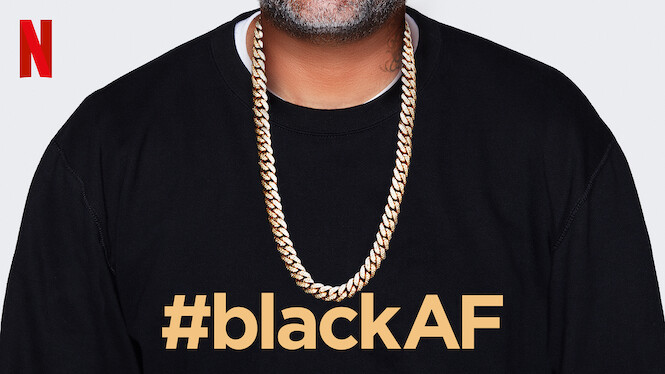 #blackAF
With new money and expensive tastes, Kenya Barris and his family navigate success and explore the struggles of being unapologetically Black and wealthy.
Irreverent · Slick · Witty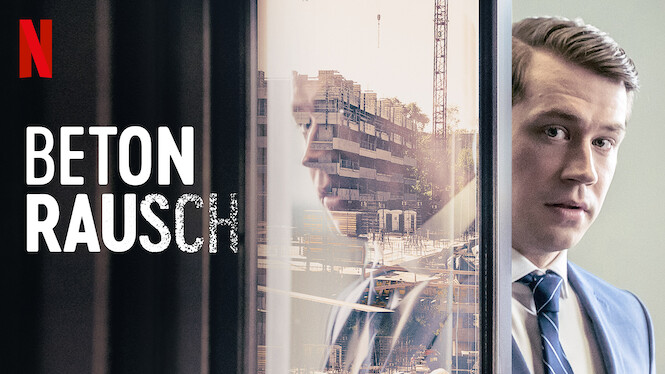 Rising High
Ready to do anything to get rich, a young man upends the Berlin property market with his shady pal, till the good times threaten to destroy it all.
Con Game · Drama · Fraud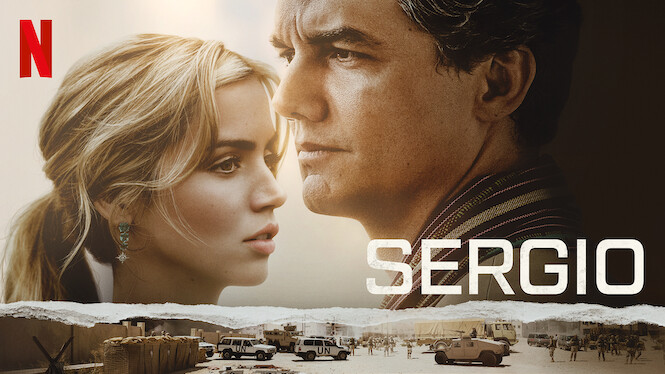 Sergio
Passions, ideals and bitter realities collide as charismatic UN diplomat Sergio Vieira de Mello becomes trapped in a life-threatening situation in Iraq.
Drama · Intimate · Rousing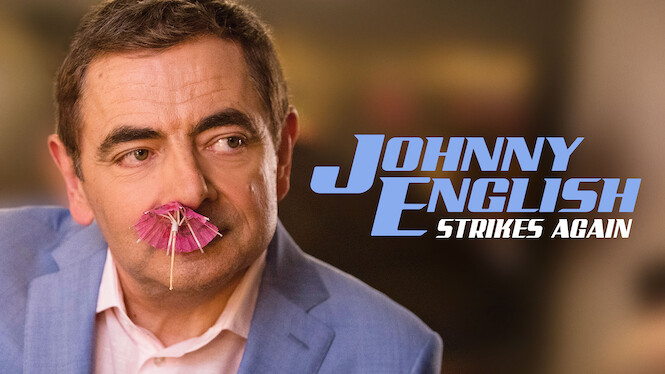 Johnny English Strikes Again
After a cyberattack exposes every undercover agent in Britain, a certain tech-challenged former agent emerges from retirement to catch the hacker.
Exciting · Goofy · Slapstick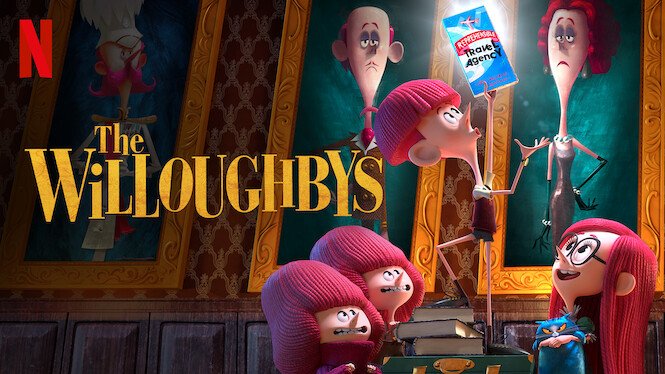 The Willoughbys
In this animated feature, four children abandoned by their selfish parents learn how to adapt their old-fashioned values to the contemporary world.
Cynical · Offbeat · Quirky
---