---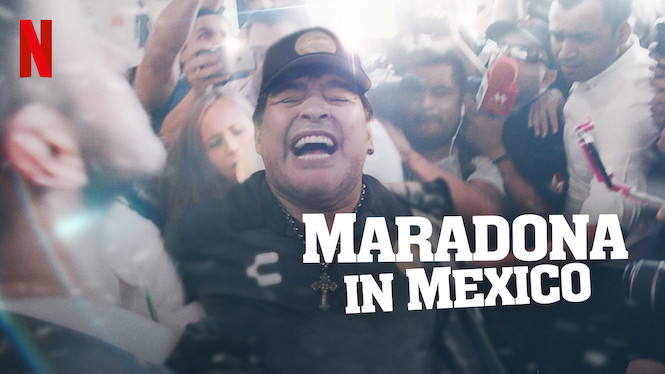 Maradona in Mexico
In this docuseries, soccer great Diego Maradona comes to Culiacán, the heart of the Sinaloa Cartel, to save the local team, the Dorados, and maybe himself, too.
Captivating · Exciting · Social & Cultural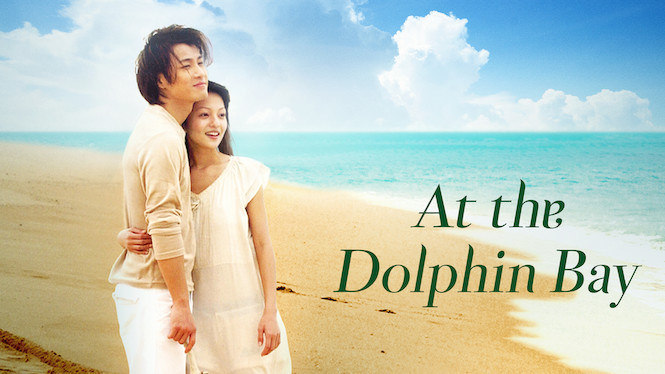 At the Dolphin Bay
Encountering each other after a long separation, two childhood friends from orphanage must overcome great odds to fulfill an old promise and find love.
Inspiring · Romantic · Taiwanese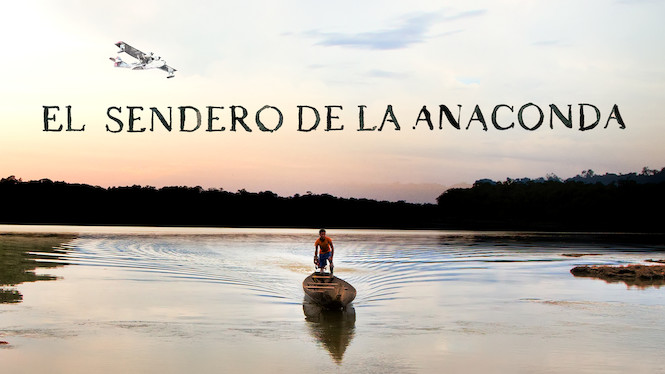 El sendero de la anaconda
In the most remote areas of the Amazon jungle, a writer and his anthropologist friend meet communities who have resisted change for centuries.
Captivating · Inspiring · Sentimental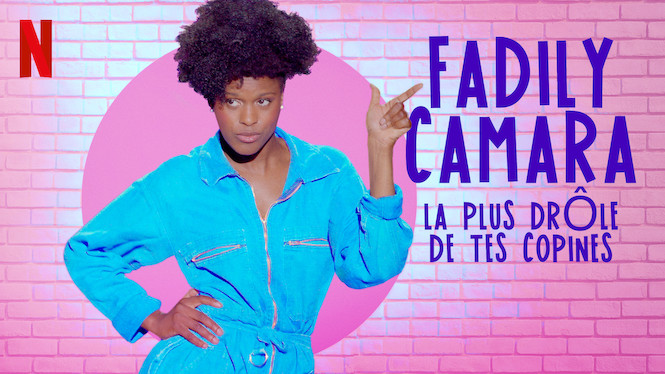 Fadily Camara : La plus drôle de tes copines
Irrepressible French comedian Fadily Camara weaves jokes, vivid characters and physical comedy into a lively stand-up show at La Cigale in Paris.
Goofy · Irreverent · Stand-Up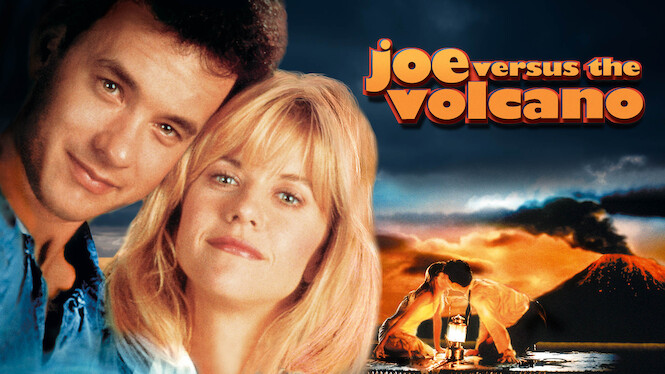 Joe Versus the Volcano
When an office drone learns he's going to die soon, he travels to an island whose natives need a human sacrifice to appease their volcano god.
Comedy · Quirky · Romantic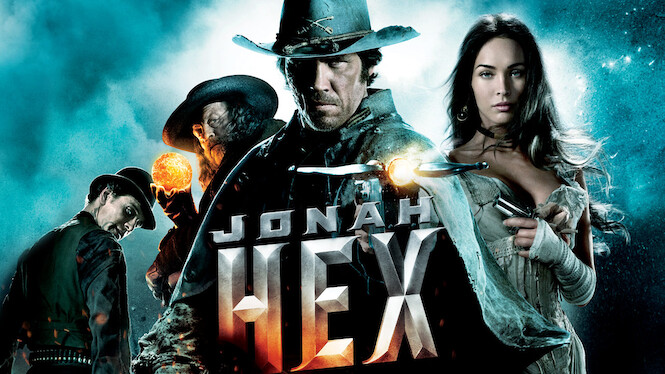 Jonah Hex
Enlisted by a Union soldier, scarred bounty hunter Jonah Hex scours the Wild West in pursuit of Turnbull, a crazed voodoo master.
Exciting · Forceful · Gritty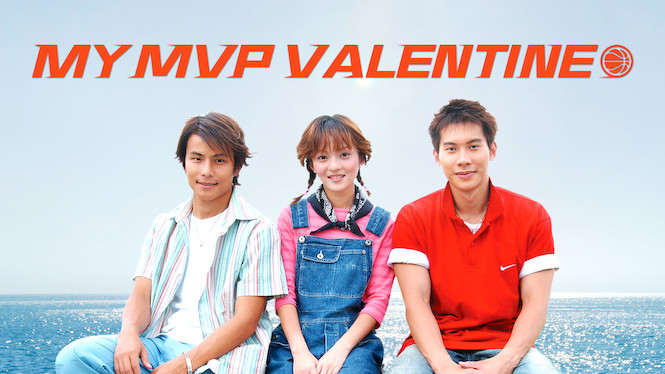 My MVP Valentine
An unfortunate accident alters the life of a high school basketball prodigy, who abandons his beloved sport and becomes entangled in a love triangle.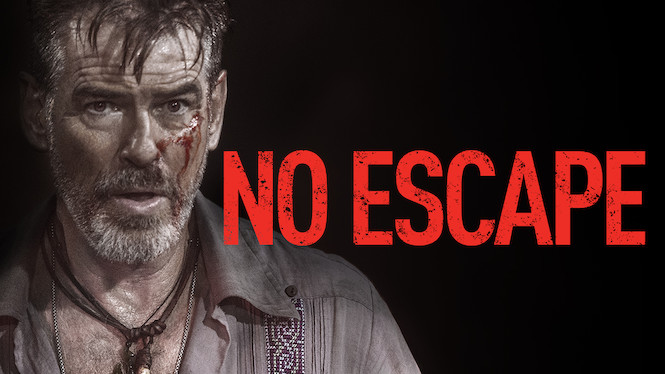 No Escape
Soon after relocating to Southeast Asia, an American family lands in the midst of a violent coup that could cost them their lives.
Forceful · Suspenseful · Violent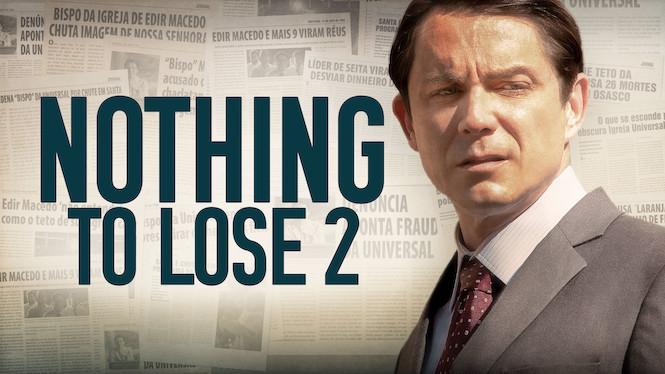 Nothing to Lose 2
As controversy surrounds the evangelical church he helped found, Edir Macedo must juggle betrayals, politics and personal loss in this biopic sequel.
Emotional · Faith and Spirituality · Inspiring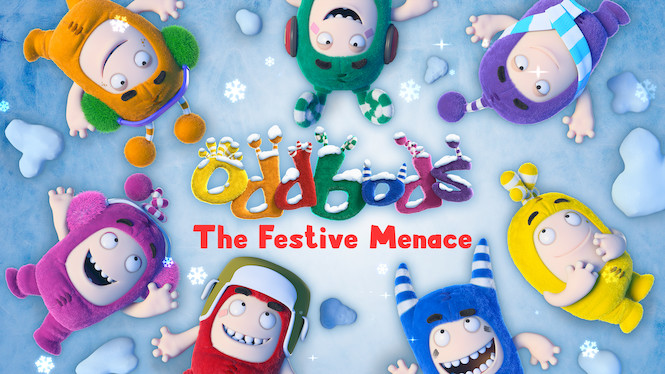 Oddbods: The Festive Menace
In this "Oddbods" special, Bubbles's latest invention, the Naughty-or-Nice Machine, zaps Santa Claus, jeopardizing the whole Christmas holiday season.
Comedy · Goofy · Kids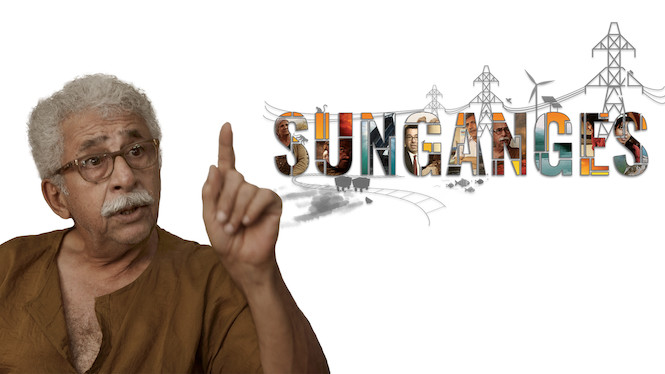 SunGanges
Tales of the Ganga spur a family to make a trip to India's famous river, where massive energy projects have made an impact on the land and community.
Documentary · Investigative · Social & Cultural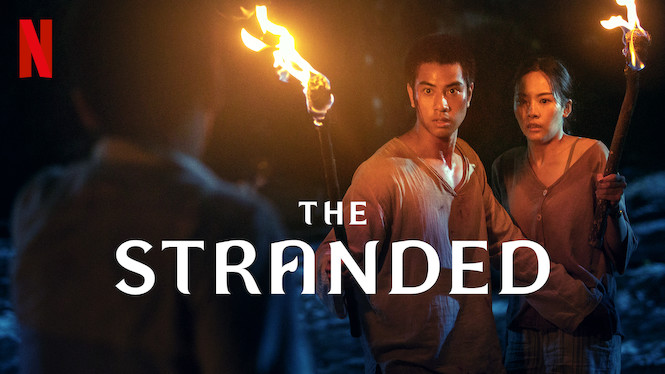 The Stranded
Trapped on an island destroyed by a tsunami, the students of an elite school try to hold on to hope. But mysterious forces seem to work against them.
Action · Suspenseful · Teen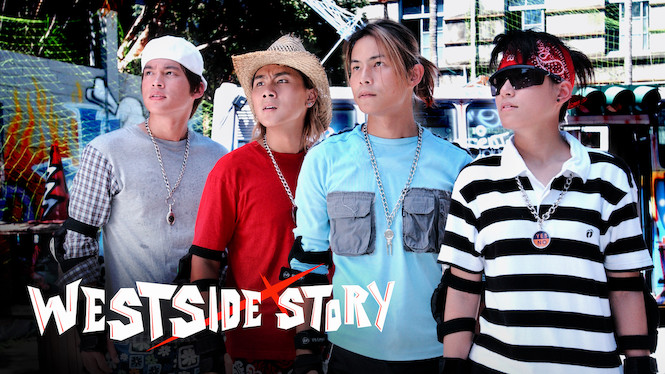 Westside Story
Spirited high school misfits with hearts of gold begin their journeys into adulthood as they navigate school, friendship, romance and heartbreak.
Exciting · Romantic · Teen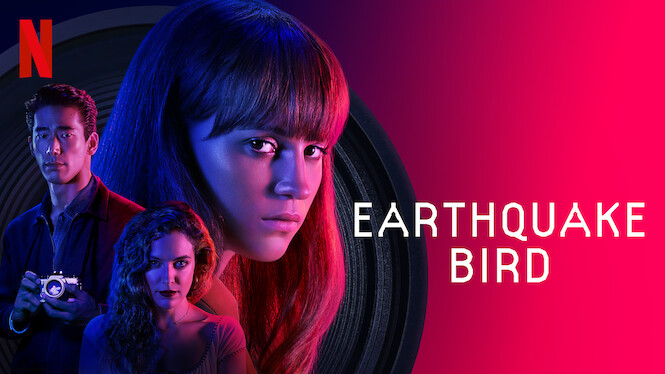 Earthquake Bird
In 1980s Tokyo, an enigmatic expat is suspected of killing her friend, who's gone missing in the wake of their love triangle with a local photographer.
Intimate · Ominous · Slow Burn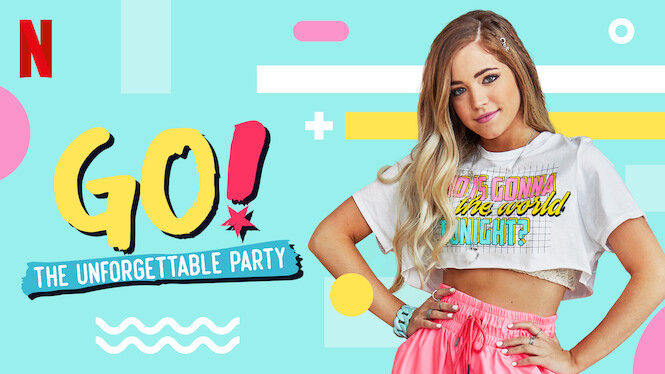 GO! The Unforgettable Party
Mía's vacation with her dad is disrupted by the surprise arrival of Lupe, Mercedes, Juanma and Álvaro as their school drama moves lakeside.
Kids Music · Soap Opera · Soapy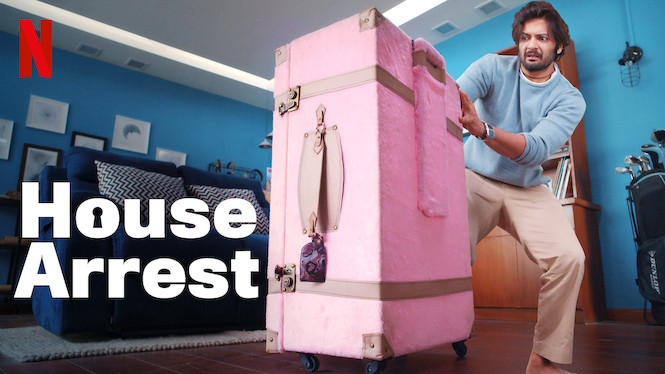 House Arrest
A world-weary man's self-imposed home confinement becomes a comedy of errors with the simultaneous arrivals of a peculiar package and a curious journalist.
Comedy · Offbeat · Romantic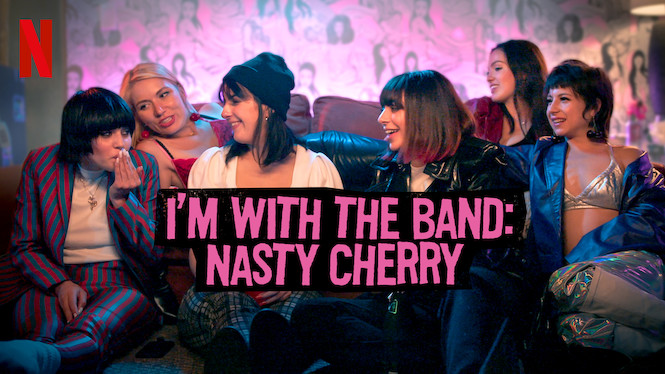 I'm with the Band: Nasty Cherry
In an unfiltered, intimate docuseries, pop star mentor Charli XCX finds out what it takes to build – and break – a real, badass all-girl punk band.
Emotional · Intimate · Soapy
Klaus
A selfish postman and a reclusive toymaker form an unlikely friendship, delivering joy to a cold, dark town that desperately needs it.
Children & Family · Sentimental · Spanish
Llama Llama
Beloved children's book character Llama Llama springs to life in this heartwarming series about family, friendship and learning new things.
Educational · Feel-Good · Kids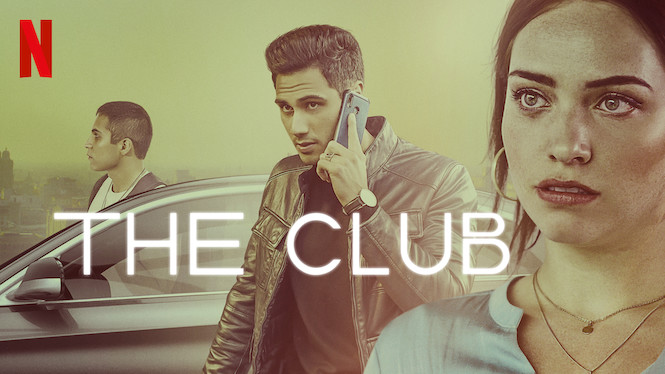 The Club
A band of misfit rich kids in Mexico strike out on their own selling MDMA and quickly run into trouble with other narcos, the law and their families.
Campy · Irreverent · Soapy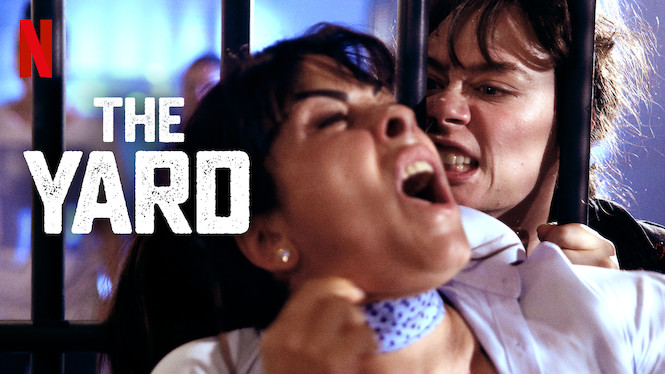 The Yard
After a fateful domestic clash, a devoted mother finds herself in prison and fighting to survive in hopes of reuniting with her daughter.
Drama · Rousing · Suspenseful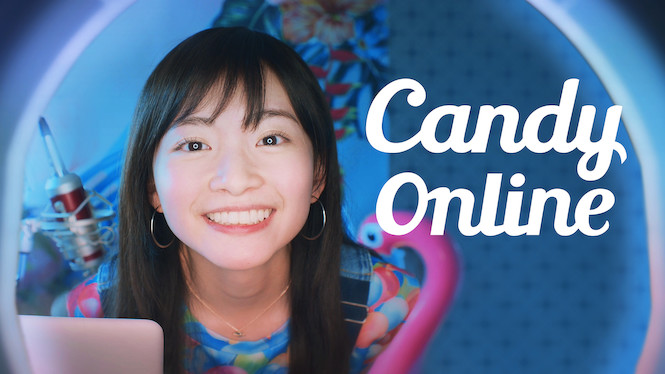 Candy Online
When a wardrobe malfunction goes viral, a bubbly live streamer struggles to navigate her classmates' cruel judgment and the small town she lives in.
Drama · Inspiring · Teen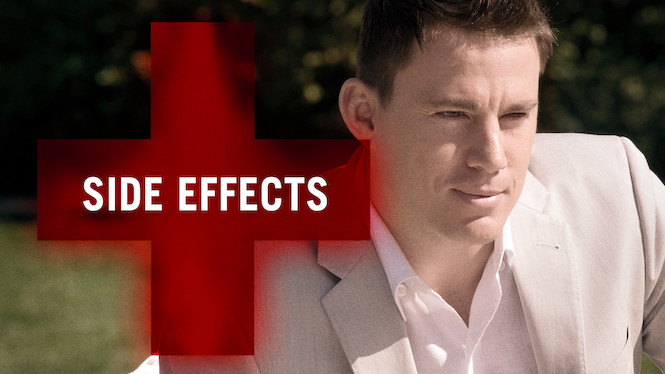 Side Effects
When a young wife's depression spirals out of control due to her husband's prison release, she turns to a new medication that alters her life forever.
Dark · Psychological · Slow Burn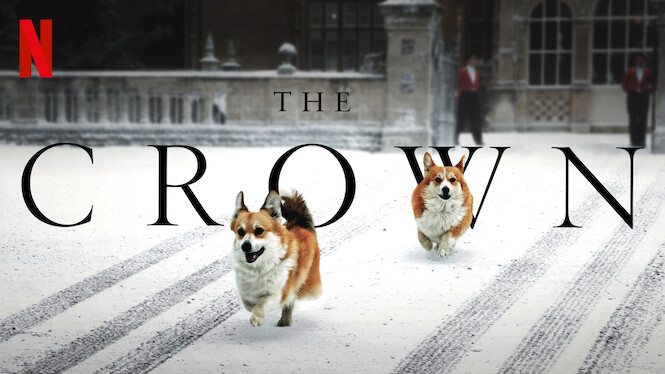 The Crown
This drama follows the political rivalries and romance of Queen Elizabeth II's reign and the events that shaped the second half of the 20th century.
Intimate · Lavish · Period Piece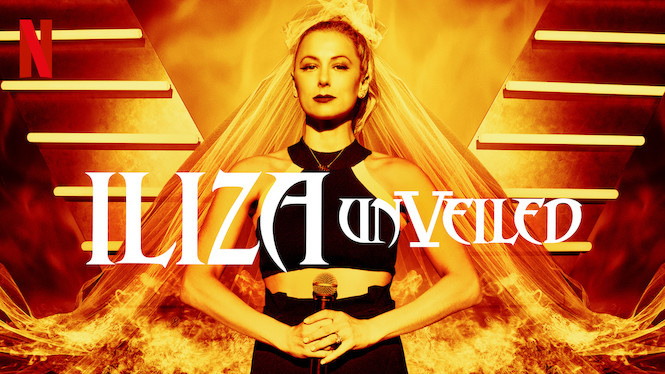 Iliza Shlesinger: Unveiled
Here comes the bride, and she's got plenty to say. Newlywed Iliza Shlesinger dissects wedding traditions as she mines her nuptials for laughs.
Cynical · Irreverent · Provocative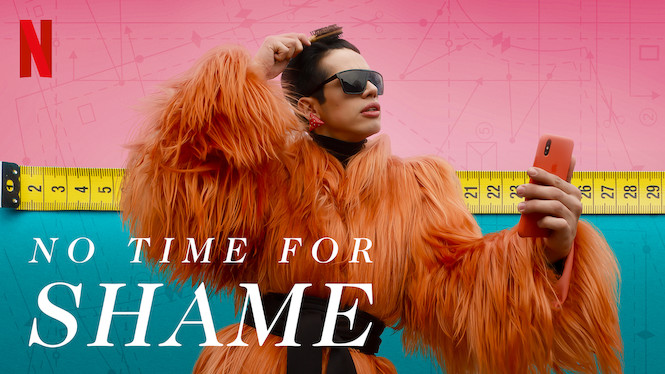 No Time for Shame
Follow Santiago Artemis, a Buenos Aires fashion dynamo, as he makes his dreams come true while grappling with his love life, therapist and clients.
Irreverent · Quirky · Soapy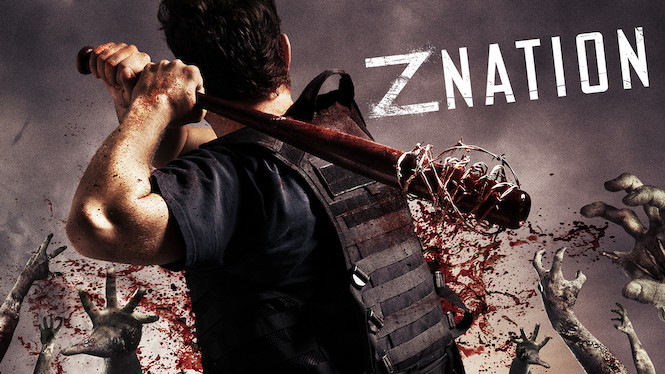 Z Nation
A team embarks on a perilous cross-country mission to transport the one man who survived a deadly zombie virus, hoping he holds the key to a vaccine.
Gory · Gruesome · Offbeat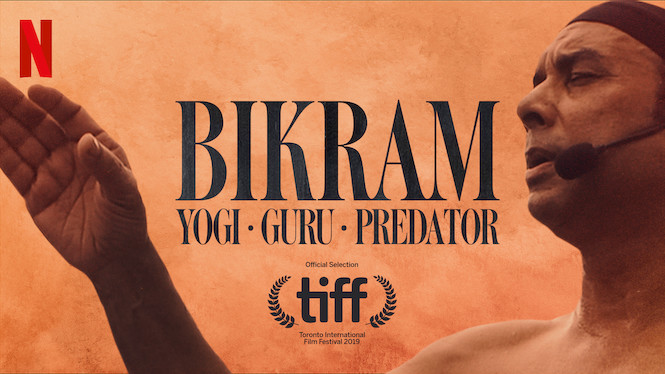 Bikram: Yogi, Guru, Predator
This documentary charts the rise and fall of hot yoga founder Bikram Choudhury as his global empire is born and disturbing revelations come to light.
Investigative · Provocative · True Crime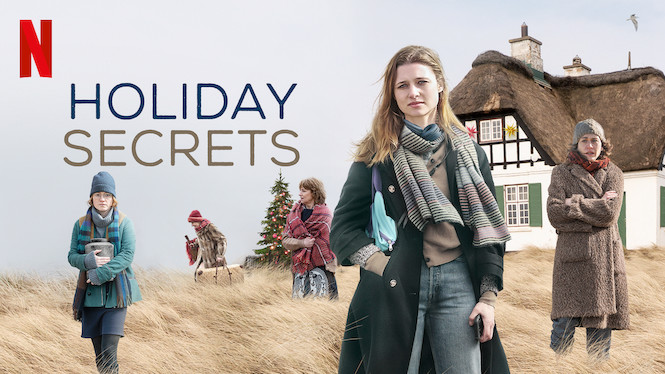 Holiday Secrets
A Christmas reunion becomes a gateway to the past in this three-part series that explores the intimate complexities of one family's history.
Emotional · Intimate · Sentimental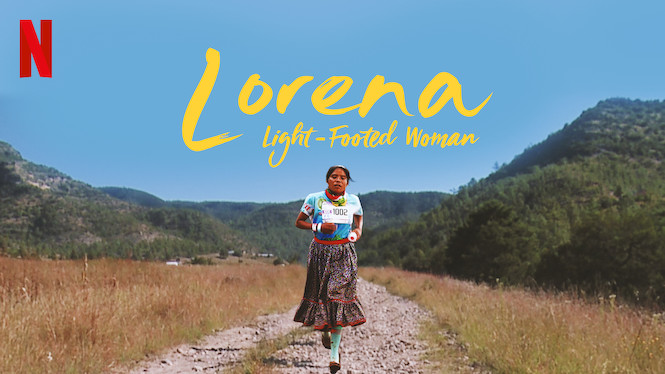 Lorena, Light-Footed Woman
Lorena Ramírez of Mexico's Rarámuri community lives a pastoral life – except when she straps on her sandals to compete as an ultramarathon runner.
Emotional · Inspiring · Social & Cultural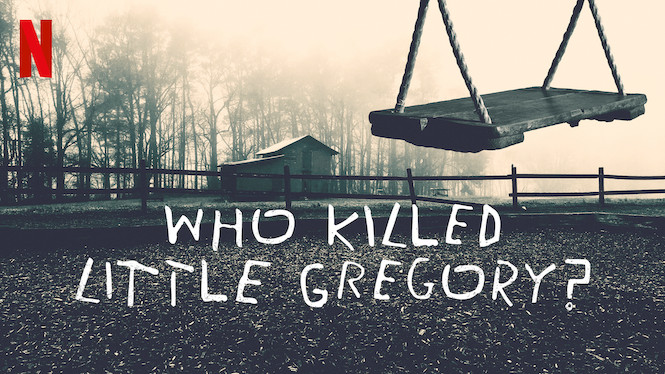 Who Killed Little Gregory?
When their 4-year-old son is murdered, a young couple fights a twisting and arduous battle trying to identify a frustratingly elusive killer.
Dark · Investigative · Provocative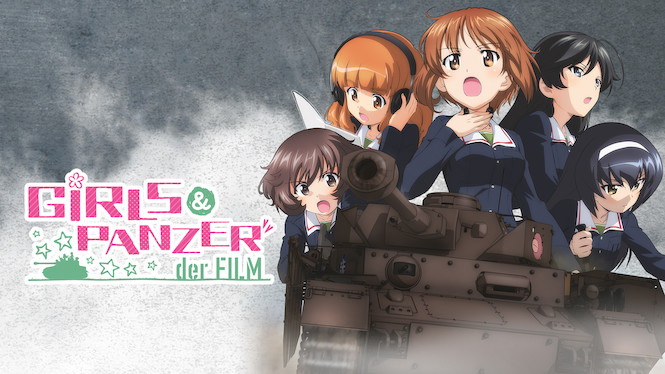 Girls und Panzer der Film
The girls of Ōarai High must face off against a formidable university team in a fierce tank battle to once again avoid closure of their school.
Exciting · Quirky · Rousing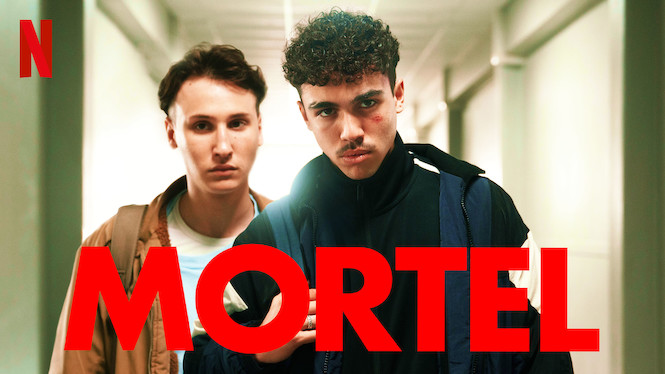 Mortel
After making a deal with a supernatural figure, two high schoolers emerge with extraordinary powers and join forces to solve a murder.
Fantasy TV · Forceful · Suspenseful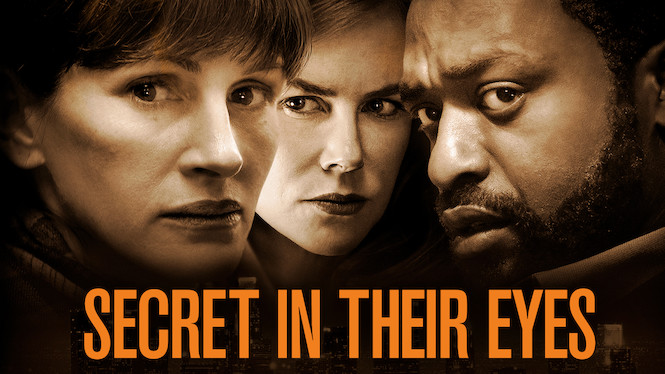 Secret in Their Eyes
A former FBI investigator reopens the haunting 13-year-old murder case of his colleague, only to uncover shocking truths hidden since then.
Psychological · Slow Burn · Suspenseful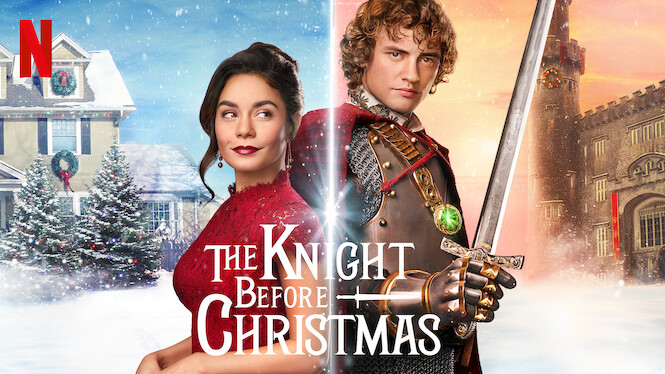 The Knight Before Christmas
Medieval magic sends a 14th-century knight to modern-day Ohio, where he falls for a high school science teacher who's disillusioned by love.
Children & Family · Feel-Good · Romantic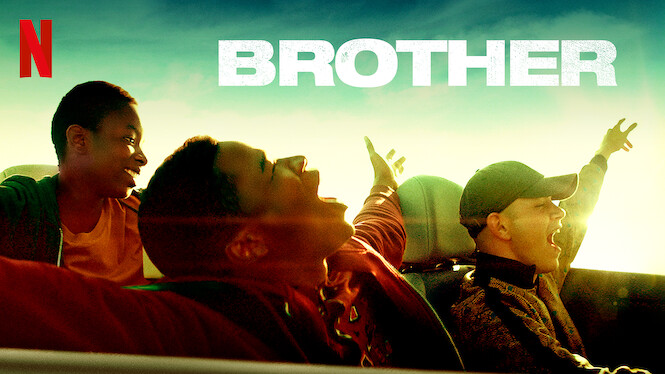 Brother
Thrust from a violent home into a brutal custody center, a teenager learns to navigate a tough new reality and forge unlikely alliances to survive.
Dark · Slow Burn · Social Issue Drama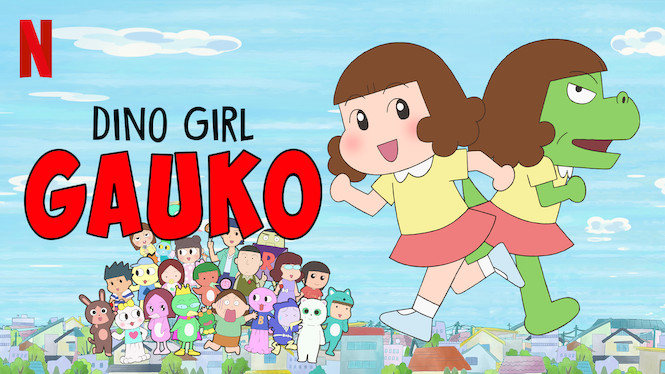 Dino Girl Gauko
When she gets angry, middle schooler Naoko turns into fierce dinosaur Gauko! Thanks to friends, aliens and more, her life is full of wacky incidents.
Comedy Anime · Goofy · Witty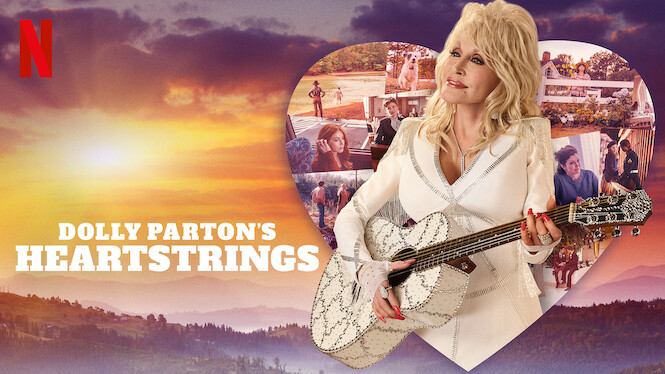 Dolly Parton's Heartstrings
Eight stories celebrating family, faith, love and forgiveness come to life in this series inspired by Dolly Parton's iconic country music catalog.
Emotional · Heartfelt · Soapy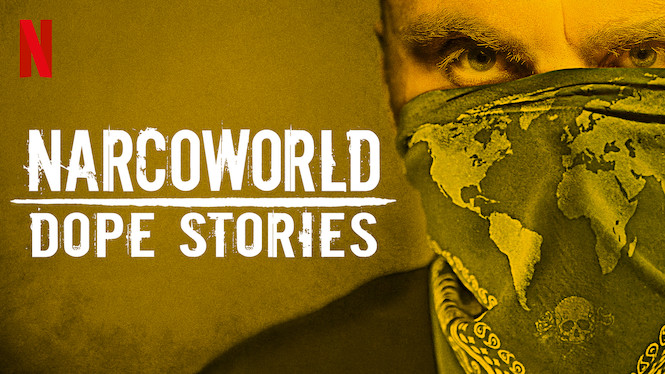 Narcoworld: Dope Stories
Ride along as police officers and drug smugglers go toe-to-toe, trying to outwit each other in locales around the world.
Dark · Gritty · Investigative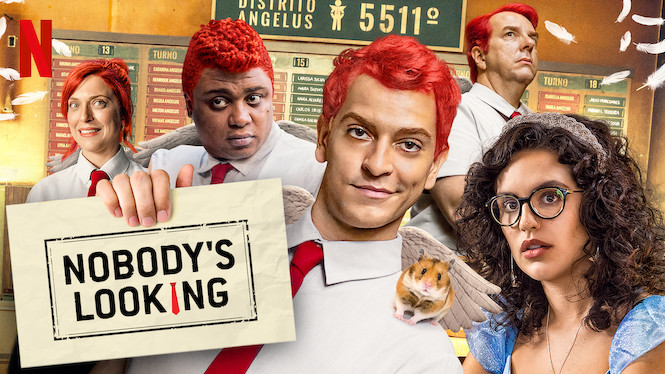 Nobody's Looking
A new guardian "angelus" uncovers a secret behind the Angelus System's bureaucracy that leads him to break its official rules about protecting humans.
Dramedy · Fantasy TV · Irreverent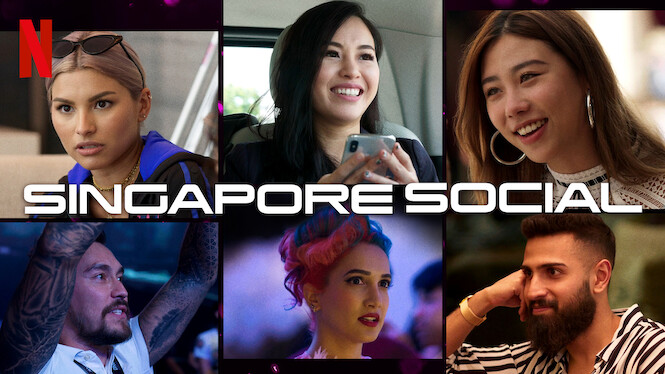 Singapore Social
Peer into the lives of young Singaporeans as they defy expectations and traverse the tricky terrain of career, romance and family.
Docusoap · Sentimental · Soapy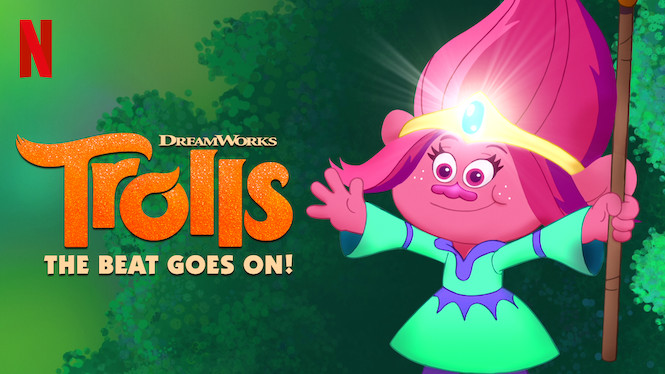 Trolls: The Beat Goes On!
As Queen Poppy celebrates a time of peace in Troll Village with parties, competitions and special occasions, Branch tries to be more fun-loving.
Comedy · Goofy · Kids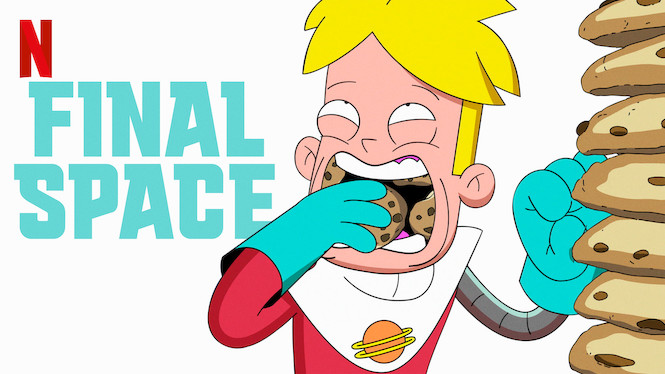 Final Space
After meeting an adorable alien with planet-destroying capabilities, a human prisoner in space goes on an interstellar adventure to save the universe.
Exciting · Goofy · Irreverent
My Life
Michael Keaton stars as an advertising executive who has it all: a beautiful wife, a great job, a stately house – and three months to live.
Emotional · Inspiring · Tearjerker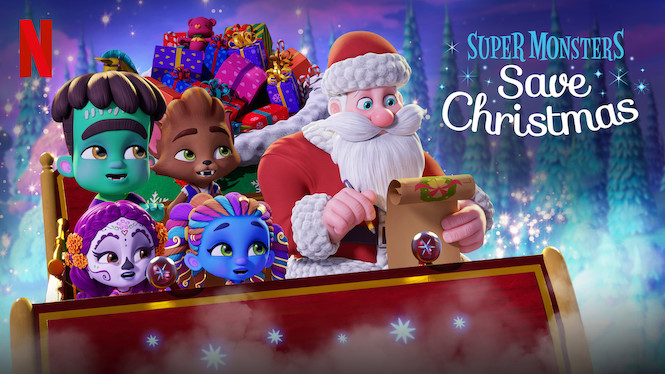 Super Monsters Save Christmas
It's Christmas Eve in Pitchfork Pines, and the Super Monsters are joining forces to deck the halls, find Santa's missing reindeer and save the holiday!
Children & Family · Kids Music · Movie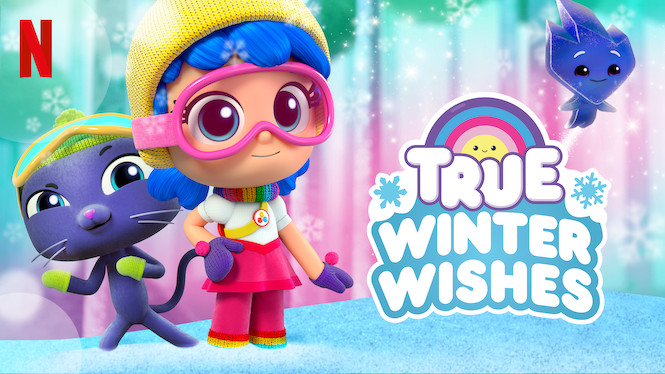 True: Winter Wishes
An ice crystal from a frosty realm is freezing everything in the Rainbow Kingdom, its citizens too! Can True save Winter Wishfest – and her friends?
Girl Power · Kids · Pets
---