---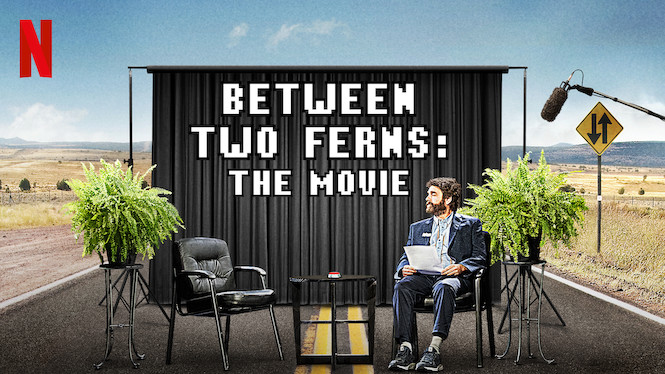 Between Two Ferns: The Movie
Armed with awkward questions and zero self-awareness, Zach Galifianakis hits the road to find famous interview subjects for his no-budget talk show.
Mockumentary · Offbeat · Showbiz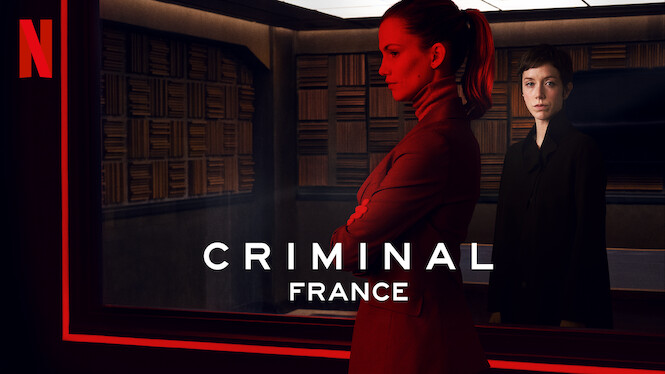 Criminal: France
Secrets emerge and entire cases unravel inside a police interview room in Paris, where suspects and investigators face off in an intricate dance.
French · TV · Workplace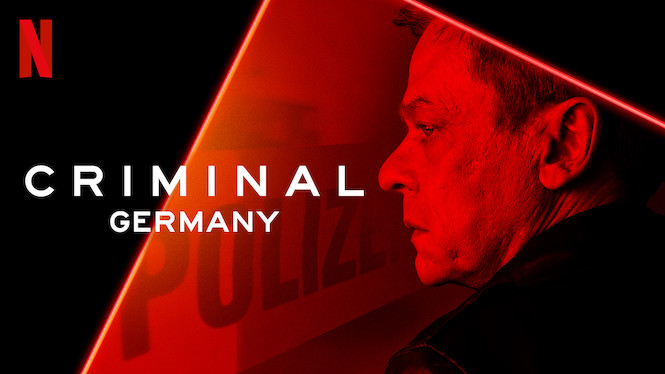 Criminal: Germany
In the interview room, detectives go head-to-head with suspects and try to get to the truth – even if it means breaking the rules and risking it all.
German · Rogue Cop · Workplace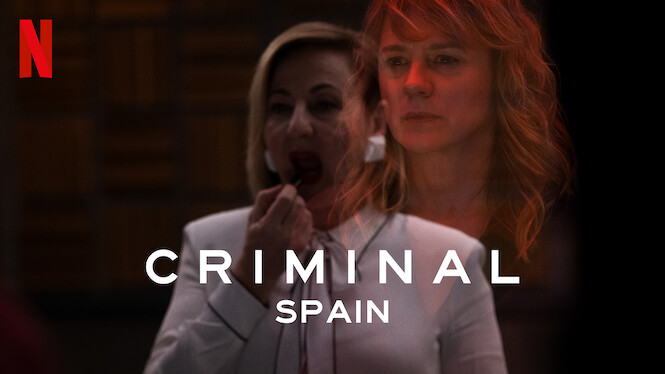 Criminal: Spain
Psychological games abound between detectives and suspects in a tense interrogation room, where the search for answers sometimes comes at a moral cost.
Fight the System · Spanish · TV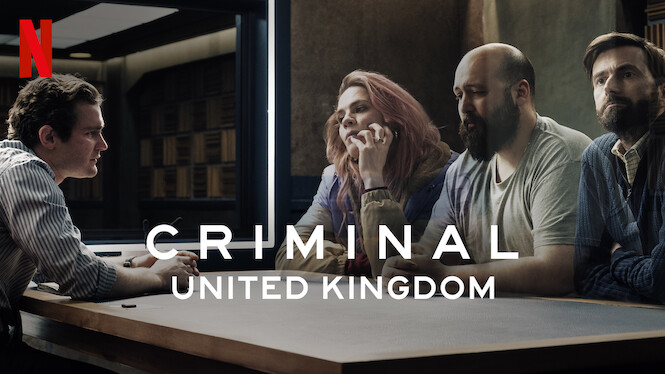 Criminal: UK
Within the walls of an interrogation room and with time running out, London investigators go after three suspects, each accused of a grievous crime.
Drama · TV · Workplace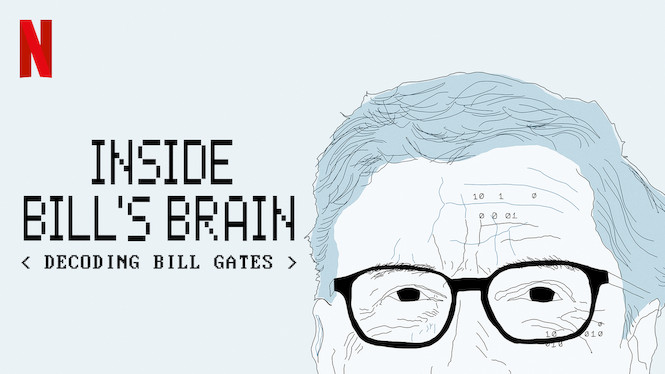 Inside Bill's Brain: Decoding Bill Gates
Take a trip inside the mind of Bill Gates as the billionaire opens up about those who influenced him and the audacious goals he's still pursuing.
Going Green · Limited Series · Science & Nature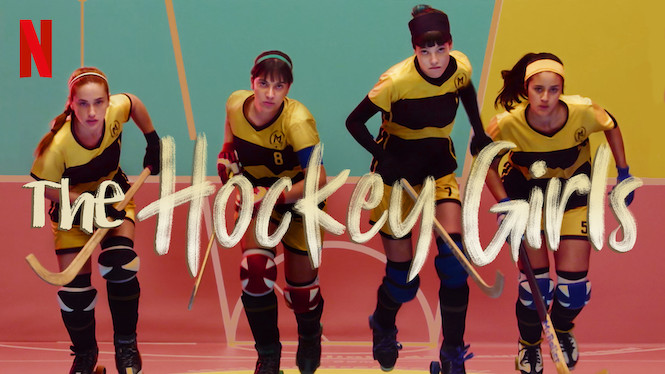 The Hockey Girls
The passionate members of a girls' roller hockey team chase down victories in the rink while striving to make time for school, family and romance.
Gal Pals · Spanish · Teen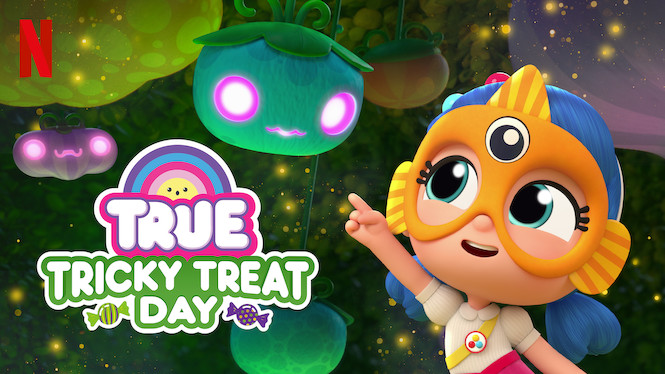 True: Tricky Treat Day
It's up to True and her friends to save the day when a hungry Yeti sneaks a forbidden treat and fills the kingdom with Howling Greenies.
Family Animation · Pets · Spooky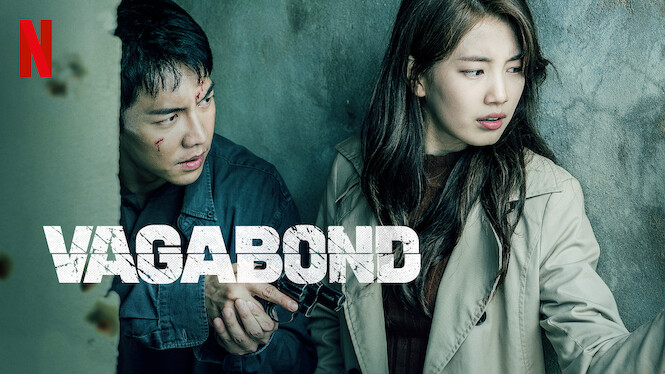 Vagabond
When his nephew dies in a plane crash, stunt man Cha Dal-geon resolves to find out what happened, with the help of covert operative Go Hae-ri.
Korean · Spies · TV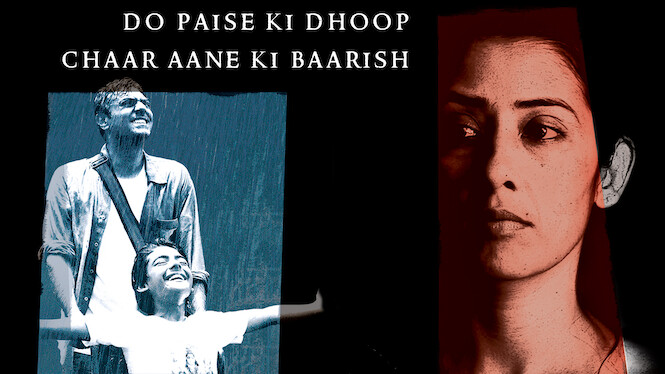 Do Paise Ki Dhoop Chaar Aane Ki Baarish
When a sex worker hires a gay songwriter to care for her disabled son, the ensuing bonds that form offer a complex portrayal of love and family.
Bollywood · LGBTQ · Romantic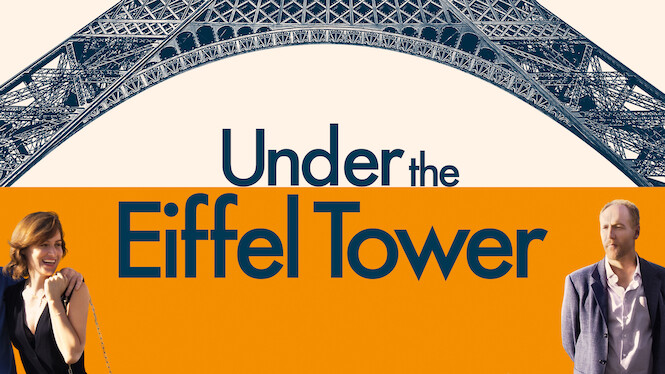 Under the Eiffel Tower
An American man in the midst of a mid-life crisis travels to the French countryside to find a new lease on life.
Midlife Crisis · Romantic · Understated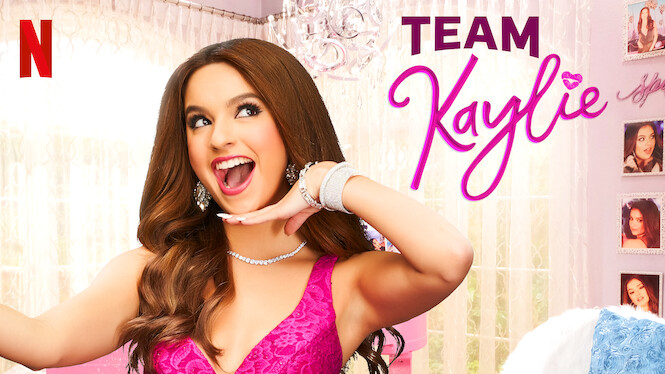 Team Kaylie
After a brush with the law, teen celebrity Kaylie Konrad swaps social stardom for court-ordered chaos as a middle school wilderness club leader.
School · Showbiz · Sitcom
Jeff Dunham: Beside Himself
Jeff Dunham takes the stage in Dallas with his old pals Peanut, Walter, José Jalapeño, Bubba J and Achmed to poke fun at himself and American culture.
Politically Incorrect · Politics · Stand-Up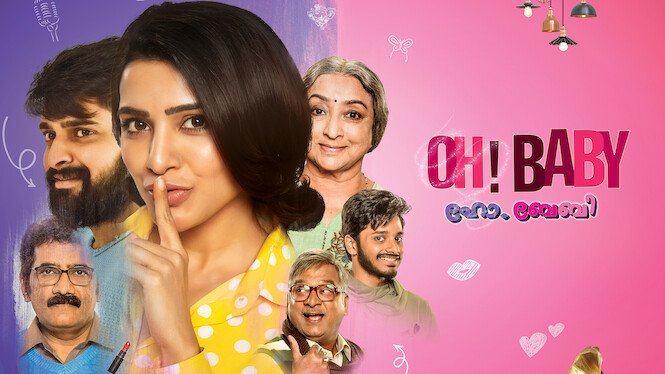 Oh! Baby (Malayalam)
A surly septuagenarian gets another chance at her 20s after having her photo snapped at a studio that magically takes 50 years off her life.
Dysfunctional Family · Fantasy Movie · Music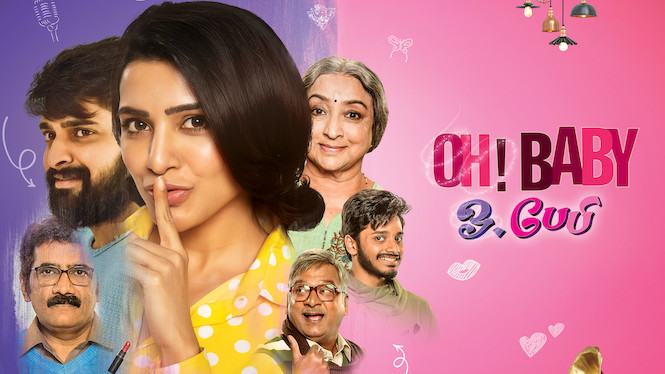 Oh! Baby (Tamil)
A surly septuagenarian gets another chance at her 20s after having her photo snapped at a studio that magically takes 50 years off her life.
Dysfunctional Family · Fantasy Movie · Music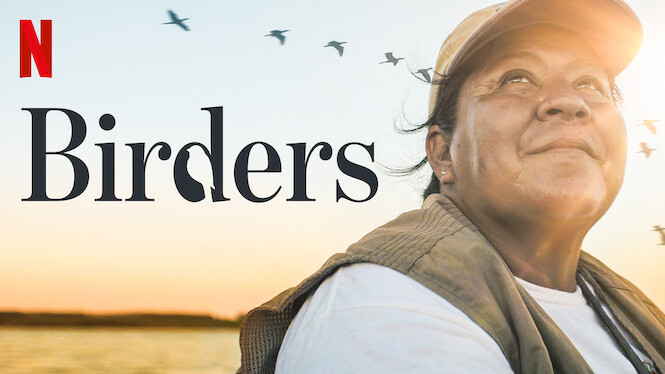 Birders
Bird watchers on both sides of the U.S.-Mexico border share their enthusiasm for protecting and preserving some of the world's most beautiful species.
Immigrant Life · Mexican · Nature Doc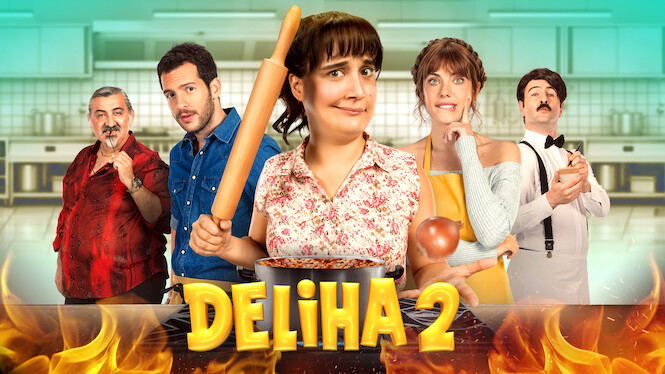 Deliha 2
While chasing her dream of becoming a chef, Zeliha cooks up trouble in the kitchen with her wild, kooky and unsuspecting ways.
Food · Turkish · Workplace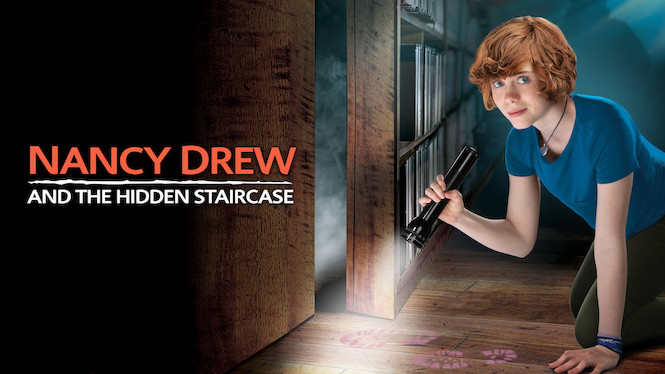 Nancy Drew and the Hidden Staircase
For 16-year-old Nancy Drew, life in her small town is pretty boring – until she and her former nemesis team up to solve a mystery at a local mansion.
Amateur Detective · Mystery · Unlikely Friends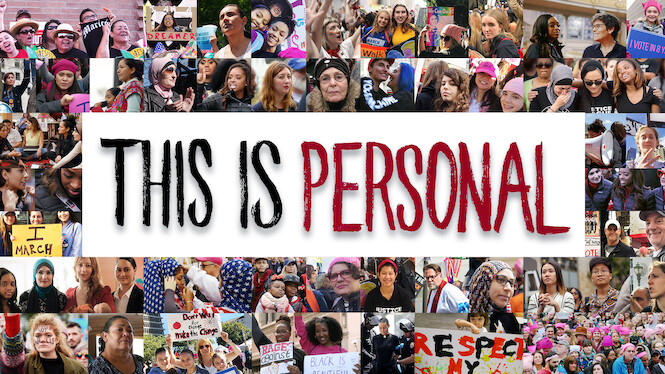 This Is Personal
This documentary explores how activists mobilized millions to participate in the Women's March following the 2016 inauguration of President Trump.
Controversial · Politics · Provocative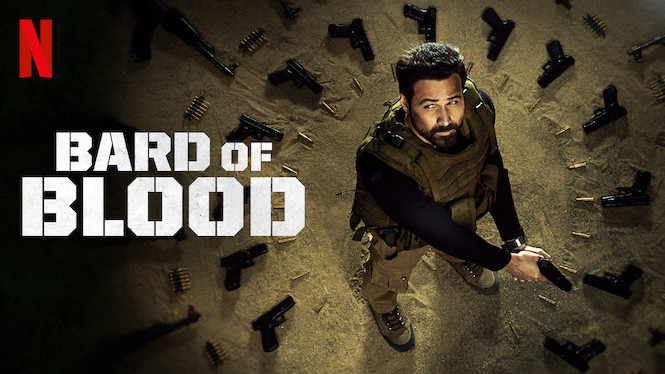 Bard of Blood
Years after a disastrous job in Balochistan, a former Indian spy must confront his past when he returns to lead an unsanctioned hostage-rescue mission.
Action · Spies · TV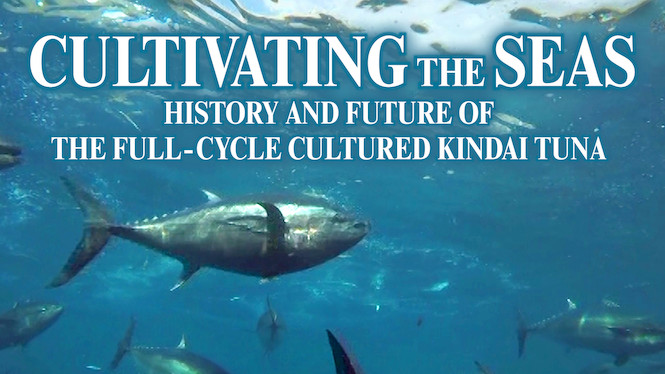 Cultivating the Seas: History and Future of the Full-Cycle Cultured Kindai Tuna
An in-depth look at the full-cycle breeding program for bluefin Kindai tuna pioneered by Kinki University's Aqua Culture Research Institute.
College · Deep Sea · Japanese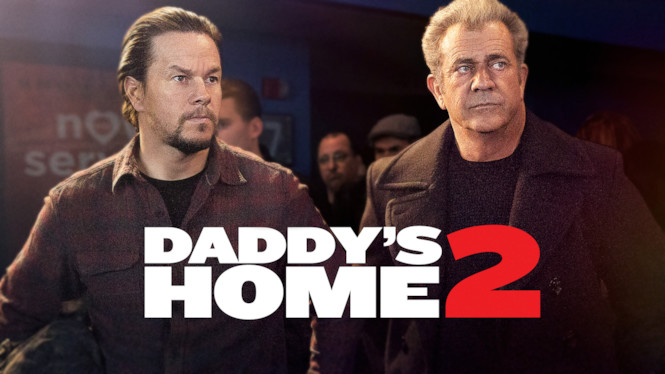 Daddy's Home 2
The blissful co-parenting groove of dads Brad and Dusty is disrupted by a holiday visit from their fathers – one a macho man, the other a softie.
Dysfunctional Family · Hollywood Movie · Irreverent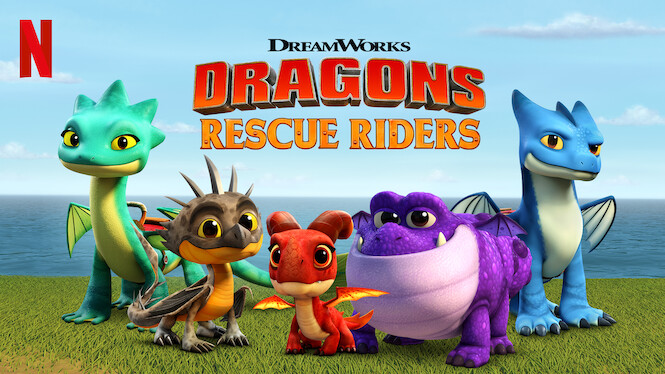 Dragons: Rescue Riders
Twins Dak and Leyla and their dragon friends devote their lives to rescuing others, defending their home of Huttsgalor and having fun along the way.
Animated Comedy · Dragons · Teamwork
In the Shadow of the Moon
A Philadelphia detective slowly unravels as he nurses a lifelong obsession with an enigmatic female serial killer whose crimes defy explanation.
Mind-Bending · Sci-Fi Drama · Time Travel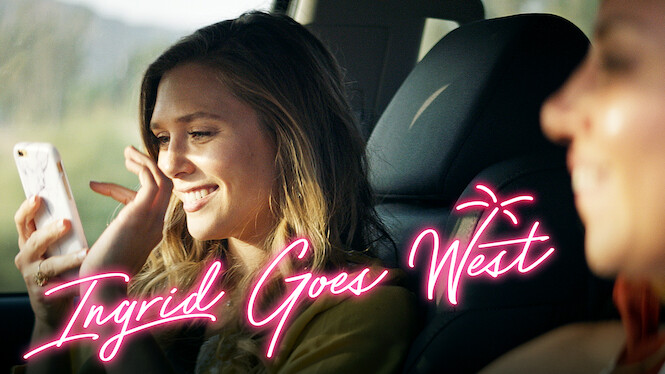 Ingrid Goes West
After her release from a psychiatric ward, a chronic social media stalker moves to L.A. to befriend an Instagram star, but her plan takes a dark turn.
Dark Comedy · Deadpan · Los Angeles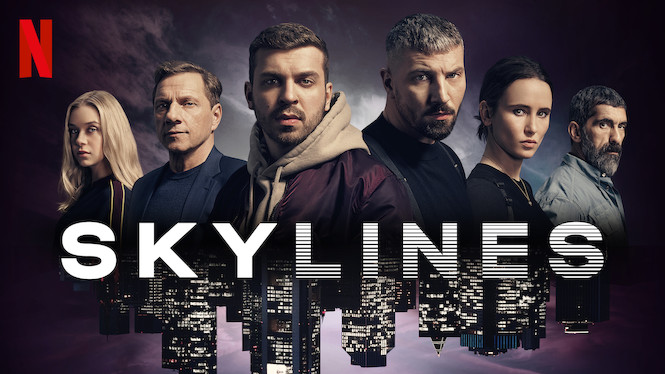 Skylines
A hip-hop producer gets hurled into the violent world of organized crime when the record label he signs to becomes the center of a deadly drug business.
German · Hip Hop · TV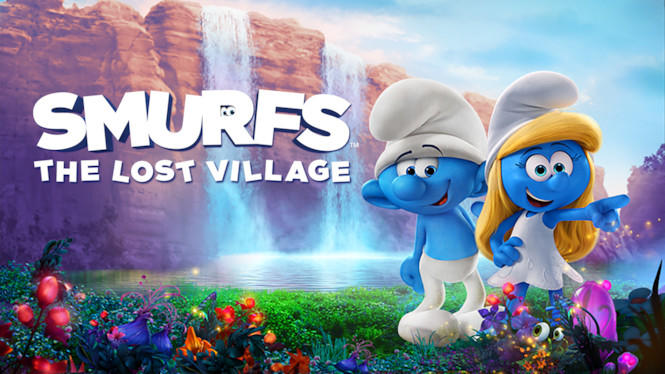 Smurfs: The Lost Village
Smurfette and best pals Brainy, Clumsy and Hefty journey deep into the Forbidden Forest to save a mysterious lost village from evil wizard Gargamel.
Family Comedy · Mythical Creatures · Myths & Legends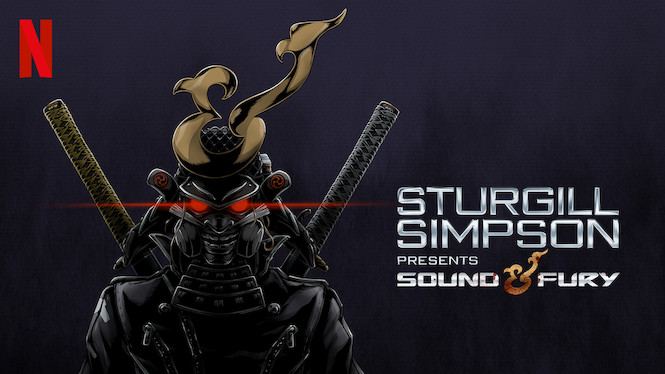 Sturgill Simpson Presents Sound & Fury
In this anime visual album, a mysterious driver heads deep into a postapocalyptic hellscape toward a ferocious showdown with two monstrous opponents.
Anime Feature · Country Music · Fight the System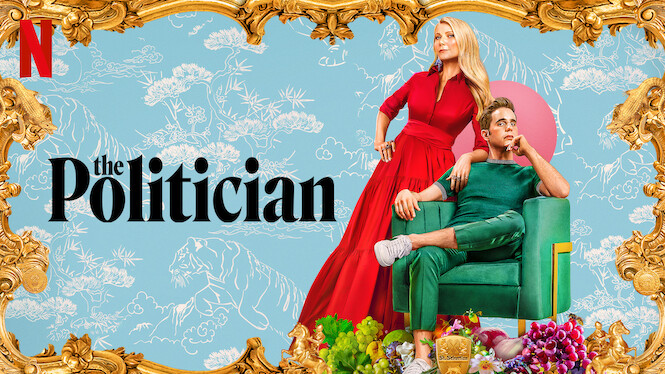 The Politician
Rich kid Payton has always known he's going to be president. But first he has to navigate the most treacherous political landscape of all: high school.
Dramedy · High School · Teen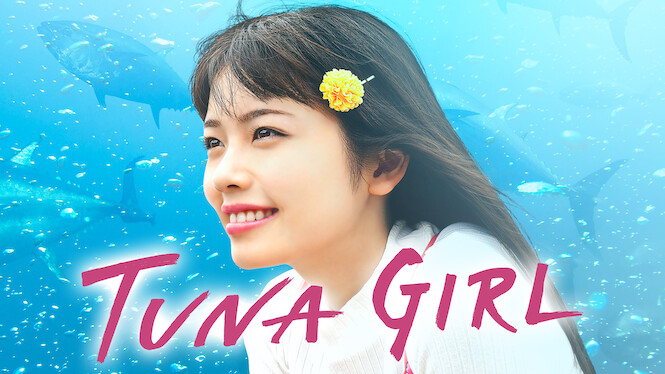 TUNA GIRL
A clumsy but cheerful fisheries student struggles to find her place at a research institute renowned for its tuna cultivation. The work isn't easy.
College · Coming-of-age · Feel-Good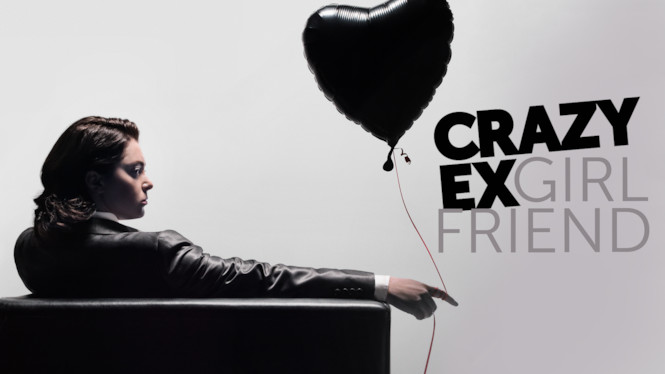 Crazy Ex-Girlfriend
Still pining for Josh, the boy who dumped her ages ago, whip-smart lawyer Rebecca jettisons her New York life and moves to California to win him back.
Music · Quirky · TV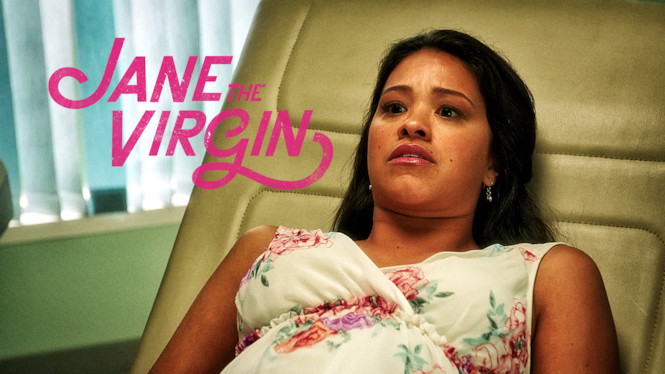 Jane The Virgin
After vowing to remain chaste until marriage, Jane Villanueva learns she's pregnant due to a medical slip-up and has to rethink her future.
Campy · Dramedy · Quirky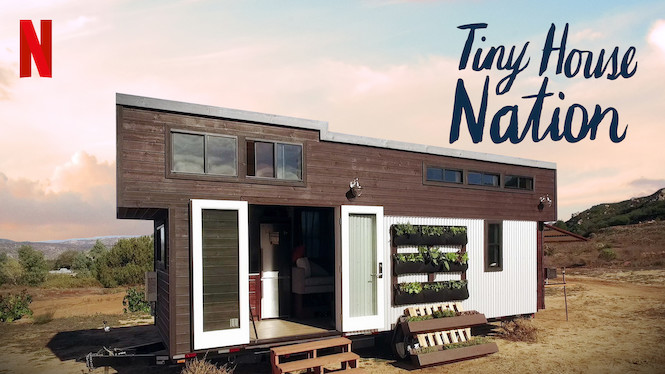 Tiny House Nation
Traveling the U.S., host John Weisbarth and expert Zack Giffin are helping families prep for the tiny lifestyle and create hypercustomized mini homes.
Lifestyle · Makeover · Reality TV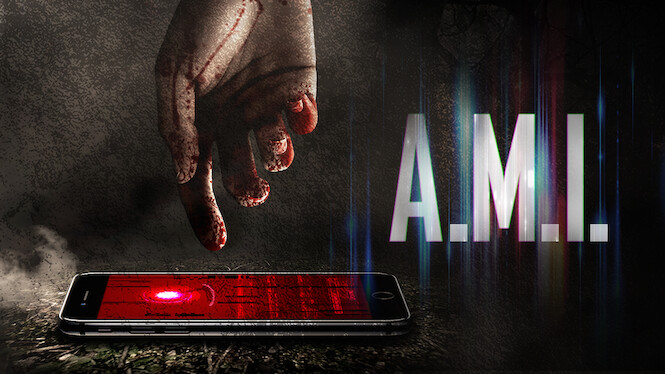 A.M.I.
After losing her mother, a teenage girl bonds with her phone's artificial intelligence app, a relationship that soon takes a dark and violent turn.
Canadian · Horror · Teen Scream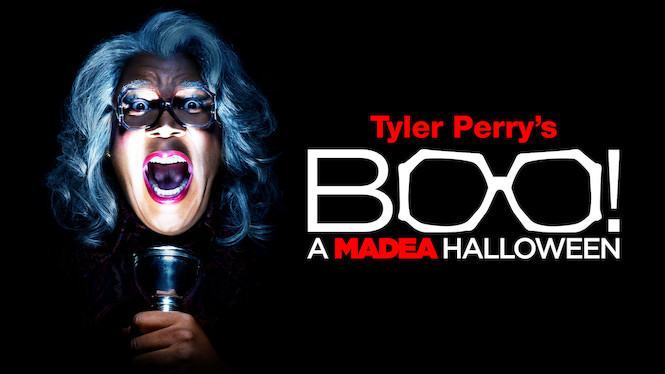 Boo! A Madea Halloween
When a vigilant father asks Aunt Madea to keep his daughter from attending a Halloween frat party, she winds up in a freakishly funny scare fest.
Ensemble · Goofy · Halloween Favorite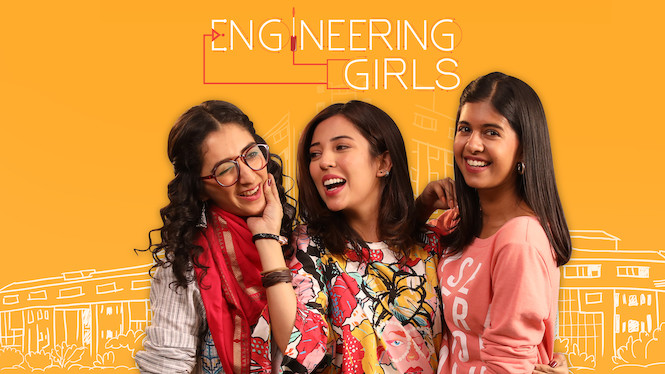 Engineering Girls
Three engineering students deal with dorm drama, date around, and do whatever it takes to make their dreams come true.
College · Gal Pals · TV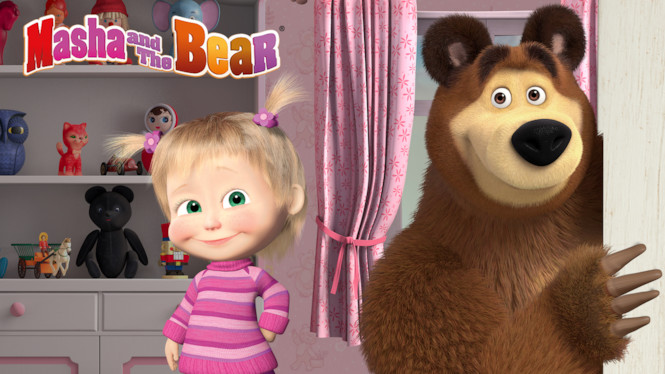 Masha and the Bear
Lively little Masha lives near the forest, where she has wonderful adventures with her best friend – a bear who used to be in the circus.
Bears · Pets · Russian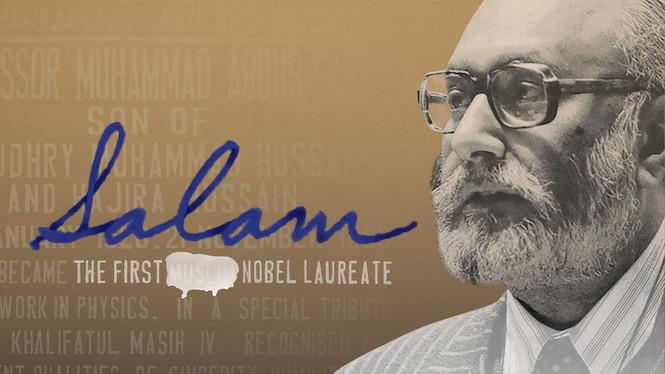 Salam - The First ****** Nobel Laureate
Shunned by his country due to religion, Abdus Salam strives for an achievement that would define modern physics and redefine his place back home.
Cerebral · Documentary · Science & Nature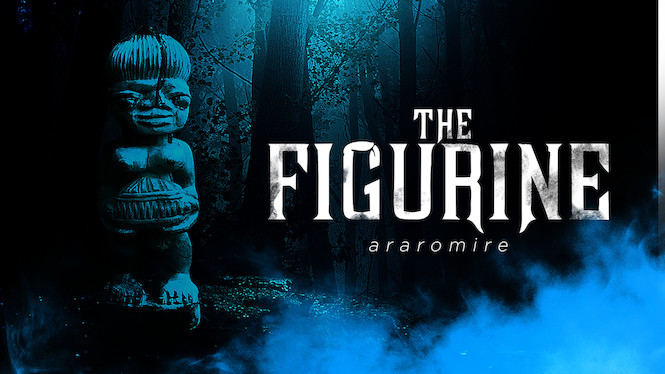 The Figurine (Araromire)
When a pair of friends discovers a mystical sculpture in an abandoned shrine, good fortune is bestowed upon them – until luck starts running out.
Horror · Love & Obsession · Nollywood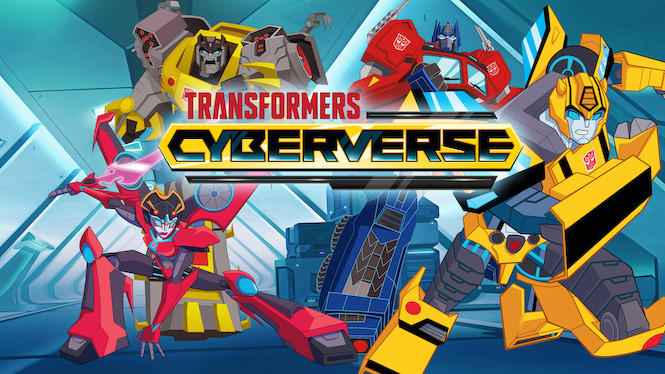 Transformers: Cyberverse
Optimus Prime and the AllSpark are missing – and only a memory-scrambled Bumblebee holds the key to finding them in this animated sci-fi series.
Animation · Cartoon · TV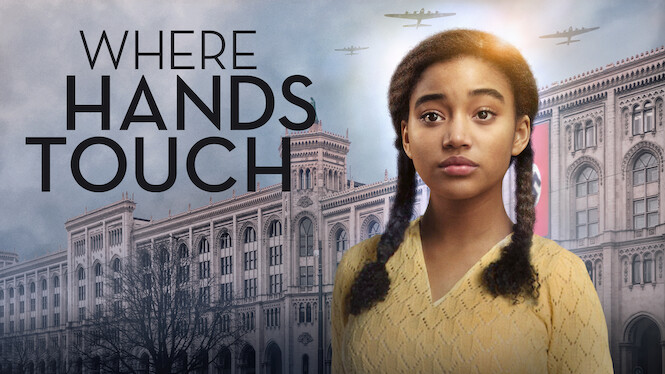 Where Hands Touch
During WWII, a mixed-race girl in Nazi Germany struggles to assert her identity while passionately falling in love with an officer's son.
British · Dark · Social Issue Drama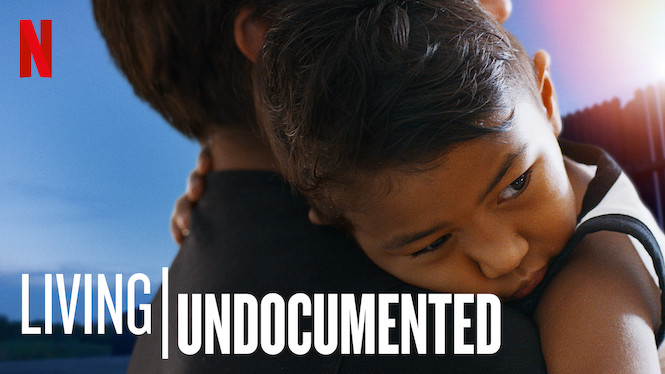 Living Undocumented
Eight undocumented families' fates roller-coast as the United States' immigration policies are transformed.
Docuseries · Fight the System · Immigrant Life
---