Jen Kirkman: I'm Gonna Die Alone (And I Feel Fine)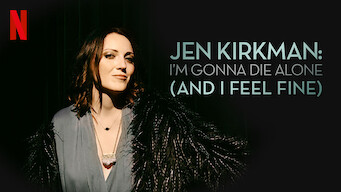 2015
M
78 min
Jen Kirkman delivers some sharp, hilarious truths about divorce, kids, sex and turning 40 in this Netflix original comedy special.
Genres:Stand-Up Comedy
Director:Lance Bangs
Cast:Jen Kirkman
Production Country:United States
Click to Rate:
Added to Netflix:May 22, 2015
From the Daily Dot

Jen Kirkman's 2015 Lance Bangs-directed Netflix special explores divorce, childlessness, and aging, but there's no bitter aftertaste. Kirkman adds her unique viewpoint to every story, and expertly builds up and tears down a joke, poking holes in supposed norms about marriage and family. She's just holding a mirror up to society, man.