Seven Seconds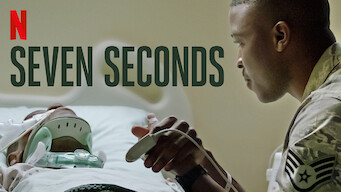 2018
MA 15+
1 Season
The death of a 15-year-old African American boy in Jersey City sets off a police cover-up and a search for the truth.
Genres:Crime TV Shows, TV Dramas, US TV Shows
Cast:Clare-Hope Ashitey, Regina King, Beau Knapp, Michael Mosley, David Lyons, Russell Hornsby, Raúl Castillo, Patrick Murney
Production Country:United States
Click to Rate:
Added to Netflix:February 23, 2018
From the Daily Dot

This anthropological crime thriller from Veena Sud tackles the controversial issues of race relations between law enforcement and the people they serve. It's Netflix's statement about the Black Lives Matter movement: The 10-episode miniseries follows the aftermath of 15-year-old Brenton Butler's death from a hit-and-run accident in Jersey City, committed by a white cop. Straying from the classic whodunnit formula, the show explores each characters decisions and motives to show how the killing of an innocent Black boy shakes a community to its core. Despite pacing and acting flaws, Seven Seconds raises a compelling question about when – and for whom – justice is served in this country.