DRAGON PILOT: Hisone & Masotan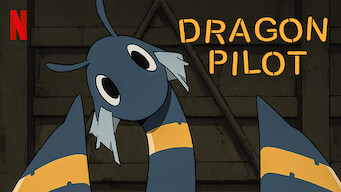 2018
M
1 Season
Recently stationed Air Self-Defense Force rookie Hisone Amakasu is chosen by a dragon concealed within Gifu Air Base to be his pilot.
Genres:Anime Series
Cast:Misaki Kuno, Tomoyo Kurosawa, Maki Kawase, Satomi Arai, Kaori Nazuka, Romi Park, Yuki Kaji, Yukitoshi Tokumoto, Rie Kugimiya, Junichi Suwabe, Jouji Nakata
Production Country:Japan
Click to Rate:
Added to Netflix:September 21, 2018
From the Daily Dot

When Hisone Amakusa joined the Air Self-Defense Force in hopes of finding something only she can do, she didn't expect to be eaten by a dragon and subsequently fly it from within its stomach. It's not just a "girl and her pet" tale – Hisone and Masotan's cute art style belies a surprisingly substantial story about the unfair expectations and assumptions that many women face in the workplace.